Nearly 500 million people living in cities: Ministry
By Guo Kai | chinadaily.com.cn | Updated: 2017-08-25 13:57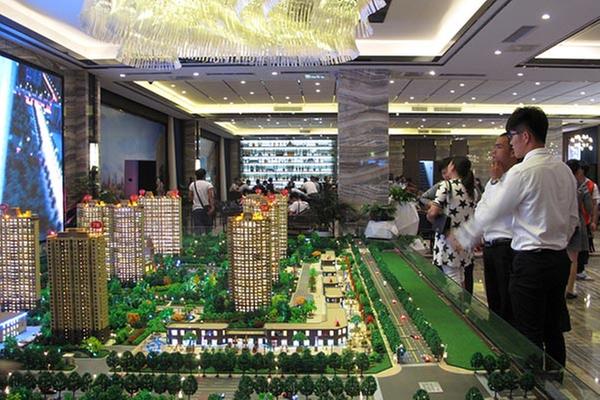 Models of residential buildings are seen at a sales center in Zhengzhou, Henan province, September 23, 2016.[Photo/VCG]
China has 403 million permanent residents and 74 million transient residents in 656 cities and two special areas treated as cities by the end of 2016, the Ministry of Housing and Urban-Rural Development said in a report on Tuesday.
The country has 657 cities by the end of 2016, including four municipalities and 360 county-level cities. Cocodala in Xinjiang Uygur autonomous region was the only added city in 2016, but its population is not calculated in the report.
The two special areas are Baigou in Hebei province and Yangling Agricultural Hi-tech Industries Demonstration Zone in Shaanxi province.
While more people moved to cities in the country's urbanization process in recent years, another important factor is that China has turned more counties into cities, the news website yicai.com reported.
Just in April this year, the State Council, China's cabinet, approved to change six counties to cities. They are Longchang, Panxian, Shenmu, Ningxiang, Yuhuan and Pingquan.
This factor is significant for a healthy urbanization process, yicai.com reported, since counties changing to cities will help reduce the cost of relocating residents, optimize the sources to small cities and relieve pressure in large cities.
Population expansion in cities is common during the urbanization process. In 2015, China already had 36 cities with a population of over 2 million, and 85 cities with a population of over 1 million.
There were 12 cities with a population of over 5 million, and the total population in the 12 cities reached 114.7 million, accounting for one quarter of the total population in cities.
Beijing, Shanghai, Guangzhou and Shenzhen are the country's megacities with more than 10 million people in each city, or 63.77 million people in total.
China will see more megacities in near future, said Niu Fengrui, a research fellow with the Institute for Urban and Environmental Studies under Chinese Academy of Social Sciences, because the capital cities of populous provinces have potential to accommodate 10 million people.
According to the ministry's report, the cities have 54,300 square kilometers built area by the end of 2016, a 4.2 percent increase from 2015.
Guangdong has the largest built area among municipalities, provinces and regions, of 5,633 square kilometers, accounting for 3.13 percent of the province's land area, yicai.com reported by inciting government data.
Shandong has the second-largest built area of 4,609 square kilometers, and Jiangsu, the third, has 4,189 square kilometers.
Shanghai has the highest rate of built area, 22 percent, compared to its total land area. Beijing is the second with 8.54 percent and Tianjin third with 7.41 percent.