Xi pushes sports development to achieve Chinese dream
By Ma Chi | chinadaily.com.cn | Updated: 2017-08-27 20:10
Editor's note: President Xi Jinping is arguably the most well-known sports fan in China. Xi believes sport has great significance beyond itself and that the dream of building China into a sports power is an integral part of realizing the Chinese dream of rejuvenating the nation.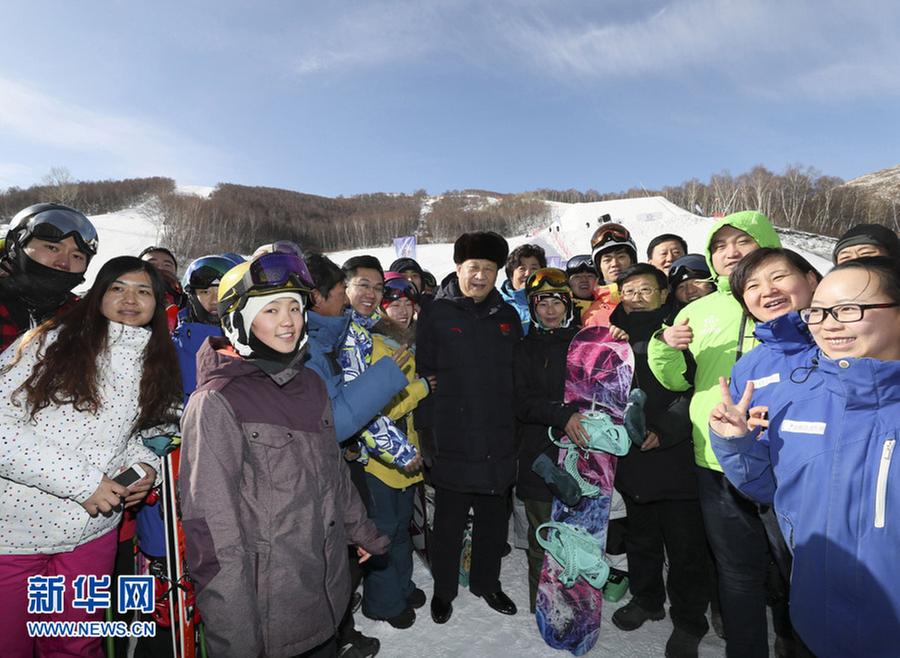 President Xi Jinping with winter sports fans at a skiing venue in Zhangjiakou, Hebei province, during a visit to check preparatory work for the 2022 Winter Olympics on Jan 23, 2017. [Photo/Xinhua]
Promoting mass sports
He says fitness is the basis and guarantee for all people to live a healthy life and it plays an important part in China's transition from a big country to a strong nation in sports.
At his proposal, "promoting mass fitness" was included in the work report of the 18th National Congress of the Communist Party of China.
And under a national plan for developing mass fitness issued last year, China aims to have 435 million people, or one third of its population, regularly do physical exercise by 2020.