Pakhar lands in South China
Xinhua | Updated: 2017-08-27 15:10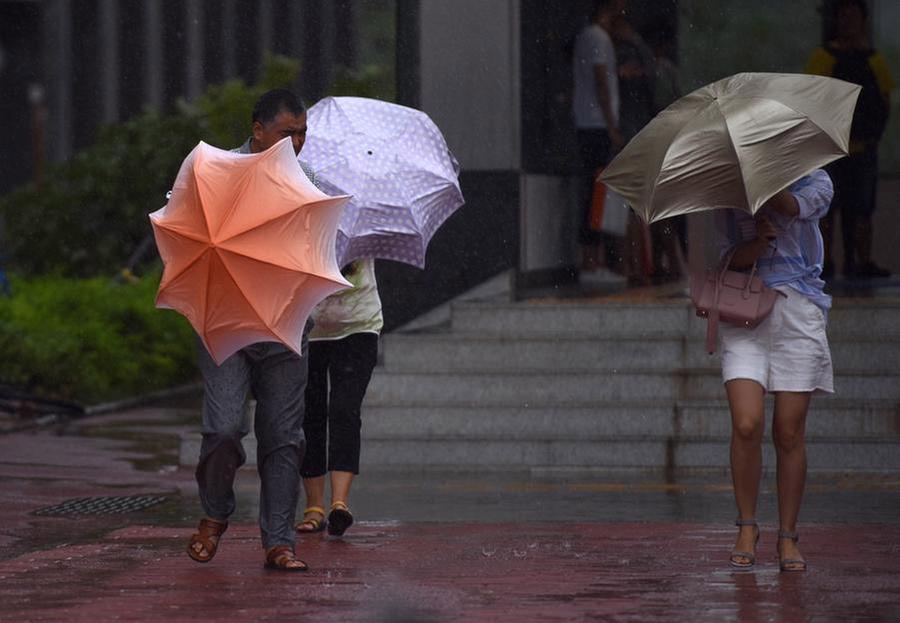 People walk against strong wind and rain in Shenzhen, South China's Guangdong province, Aug 27, 2017. Pakhar, the 14th typhoon this year, landed around 9 am (0100 GMT) Sunday in the city of Taishan in Guangdong, bringing gales of up to 33 meters per second. [Photo/Xinhua]
GUANGZHOU -- Pakhar, the 14th typhoon of the year, landed around 9 am Sunday in the city of Taishan, southern China's Guangdong province, bringing gales of up to 33 meters per second.
Pakhar hit the province soon after Typhoon Hato, which landed Wednesday in Zhuhai, some 80 km away from Taishan.
The meteorological center of Zhuhai said the city would see rainstorms and fierce winds Sunday. A temporary closing of local companies, government agencies, schools and public places started Saturday.
China's National Meteorological Center (NMC) said that Pakhar would move northwestward, entering Guangxi Zhuang autonomous region on Sunday evening while losing strength.