Hoh Xil in Qinghai connected to the internet
Xinhua/chinadaily.com.cn | Updated: 2017-08-30 14:30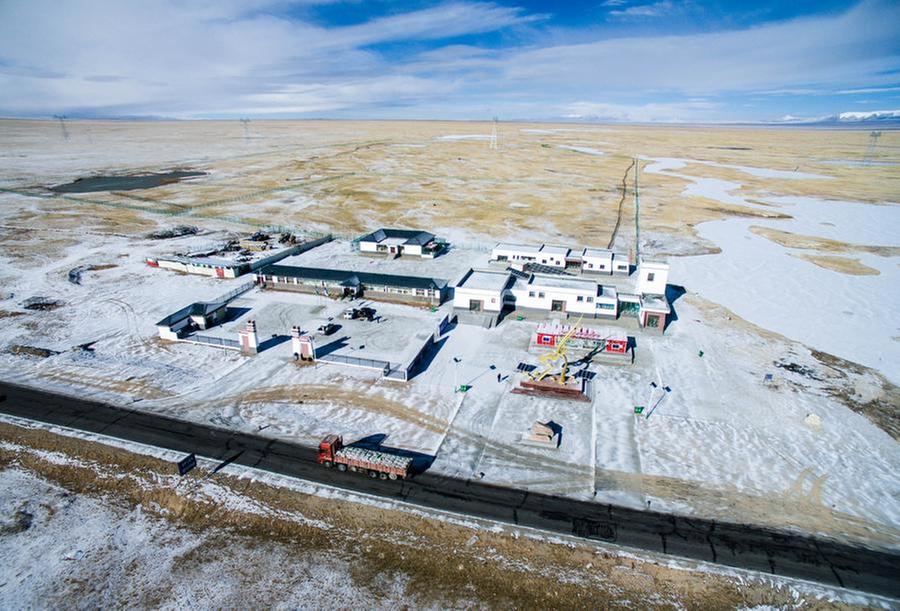 A view of Sonam Dargye protection station in Hoh Xil, a region which was put on the World Heritage List as a natural site in July 2017, on Dec 1, 2016. A satellite communication facility connected Hoh Xil to the internet on Aug 29, 2017. [Photo/Xinhua]
XINING -- After a satellite communication facility was put into use Tuesday, China's high plateau Hoh Xil national nature reserve in Qinghai province has ended its era without internet.
The facility was donated by several Chinese companies and set up at the Sonam Dargye protection station in Hoh Xil, a region which was put on the World Heritage List as a natural site last month, said Luo Yanhai, deputy director with the reserve's forest public security bureau.
Hoh Xil reserve covers 45,000 square kilometers, encompassing China's largest area of uninhabited land. It is home to several endangered species, including the Tibetan antelope.
"Currently, the network signal is able to cover an area with a radius up to 1,000 meters surrounding the Sonam Dargye protection station," said Sun Ru, marketing manager with Shenzhen-based Sky Sea World, one of the technology companies that offered help.
Internet transmission and positioning facilities are expected to be used in another four protection stations, as well as in entries and exits of the reserve, and major observation centers in the future.
The technology will support routine patrol work, such as tracking illegal crossing and hunting, and aid rescue work.
"We will develop more communication equipment suitable for high altitude and extremely cold areas in the following years, and gradually make the reserve completely connected to the Internet," Sun said.