Closure of US embassy in Cuba 'under review': US top diplomat
Xinhua | Updated: 2017-09-18 08:51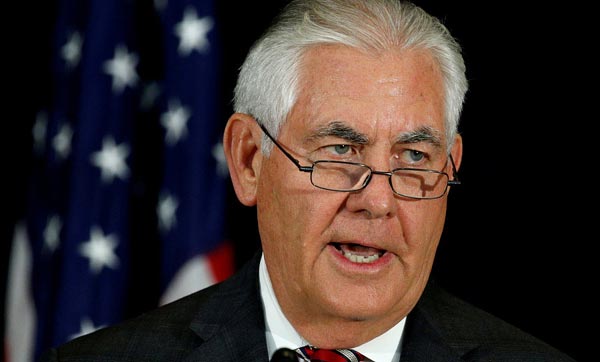 US Secretary of State Rex Tillerson speaks during a press conference in Washington, US June 21, 2017. [Photo/VCG]
WASHINGTON - US Secretary of State Rex Tillerson said on Sunday that the United States was considering whether or not to close down the US embassy in Cuba after US diplomats fell ill.
"We have it under evaluation and it's a very serious issue with respect to the harm some individuals have suffered," said Tillerson in an interview with CBS.
"We've brought some of those people home. It's under review," he added.
The US State Department revealed last month that at least 16 Americans working at the US embassy in Havana, Cuba, suffered physical symptoms caused by some "incidents."
The US authorities later confirmed that at least 21 Americans suffered physical symptoms.
No details of the injuries have been released, but media reports said the affected Americans suffered a severe hearing loss and at least one victim suffered some "brain damage."
The United States expelled two Cuban diplomats in late May after some US Embassy personnel in Havana reported that some "incidents" caused "a variety of physical symptoms" in them.
Cuba said that it was investigating allegations by the United States that unspecified "incidents" caused physical symptoms in Americans serving at the US Embassy in Havana, after two Washington-based Cuban diplomats were expelled.
"Cuba has never, nor would it ever, allow that the Cuban territory be used for any action against accredited diplomatic agents or their families," the foreign ministry said in a statement.
The United States and Cuba officially resumed a diplomatic relationship in July 2015, more than five decades after they severed it.