Mother offers thanks to Hubei hospital
By Zhang Yi | chinadaily.com.cn | Updated: 2017-09-25 16:56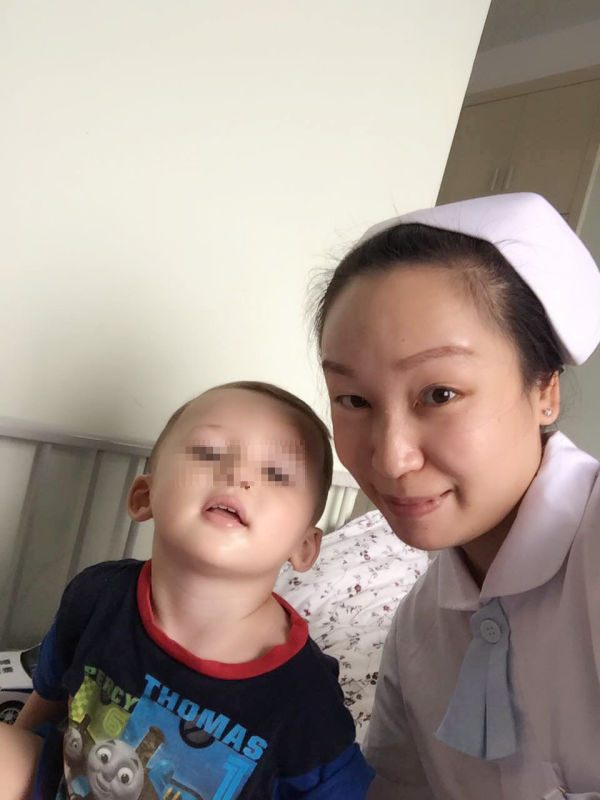 A nurse from Wuhan Children's Hospital takes a selfie with Charlie.[Photo provided to chinadaily.com.cn]

A foreign mother sent a hand-written thank you note to Wuhan Children's Hospital in Hubei Province last Tuesday for healing her baby.
Charlie, one year and nine months old, is of mixed heritage, with a Chinese father and British mother. The baby had a fever for several days, with a peak temperature of 40 C.
Beth, the baby's mother, had considered sending Charlie back to the UK for treatment. However, her Chinese husband talked her into bringing the baby to a local hospital, as Brighton was too far away and the baby could also receive good medical care in China.
When the baby was admitted to Wuhan Children's Hospital, he had a six-day high fever, with coughing and intense pain.
A doctor, Du Qing, diagnosed the baby with acute bronchitis and acute otitis media. The baby was cured and discharged five days later.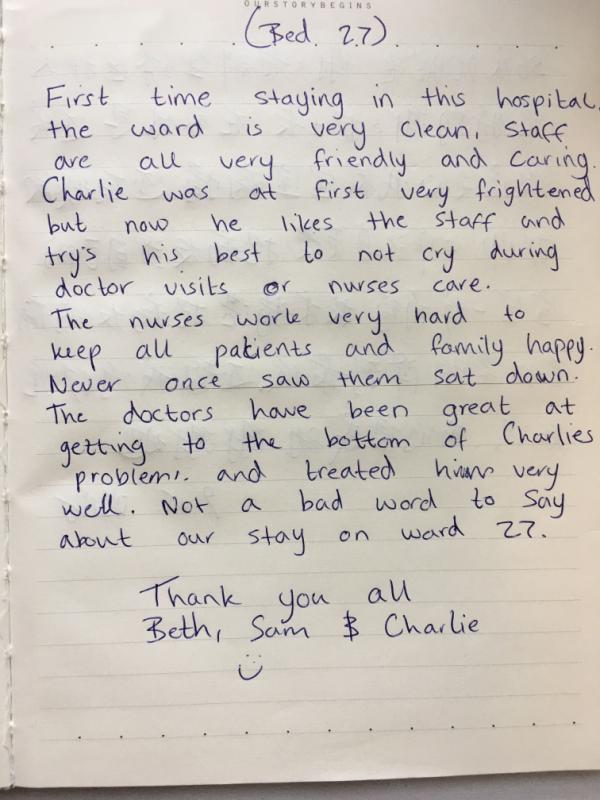 A hand-written note by Charlie's British mother, Beth.[Photo provided to chinadaily.com.cn]