US suspends non-immigrant visa services in Turkey
Xinhua | Updated: 2017-10-09 09:41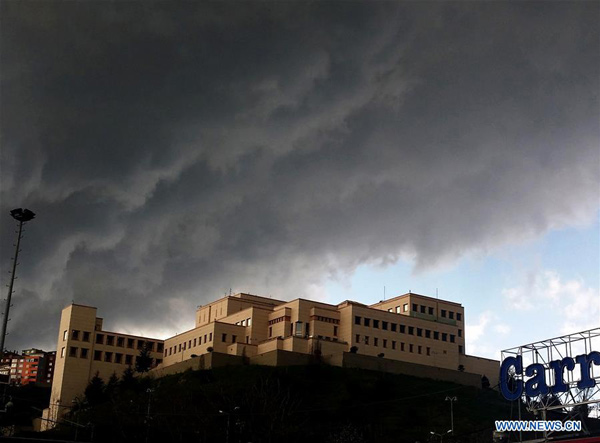 Photo taken on April 2, 2015 shows US Consulate General in Istanbul, Turkey. The United States has suspended all non-immigrant visa services at its diplomatic facilities in Turkey, the US Embassy in Ankara announced on Oct 8, 2017. [Photo/Xinhua]
ANKARA - The United States has suspended all non-immigrant visa services at its diplomatic facilities in Turkey, the US Embassy in Ankara announced late Sunday.
"Recent events have forced the United States Government to reassess the commitment of the Government of Turkey to the security of US Mission facilities and personnel," the Embassy said in a statement issued on its Twitter account.
The statement said the suspension is intended to minimize the number of visitors to the embassy and consulates in Turkey.
The move comes after the arrest of US Istanbul Consulate local employee Metin Topuz on Oct 4 over espionage charges and alleged links to the group of US-based preacher Fethullah Gulen, who is blamed for the July 15, 2016 coup attempt that killed 249 people in Turkey.
The US Embassy in Turkey has slammed the arrest on Oct 5, saying that allegations of the employee were "baseless" and Washington "is deeply disturbed by the arrest".