American girl served as 'mayor' in southwestern Chinese town
chinadaily.com.cn | Updated: 2017-11-07 16:43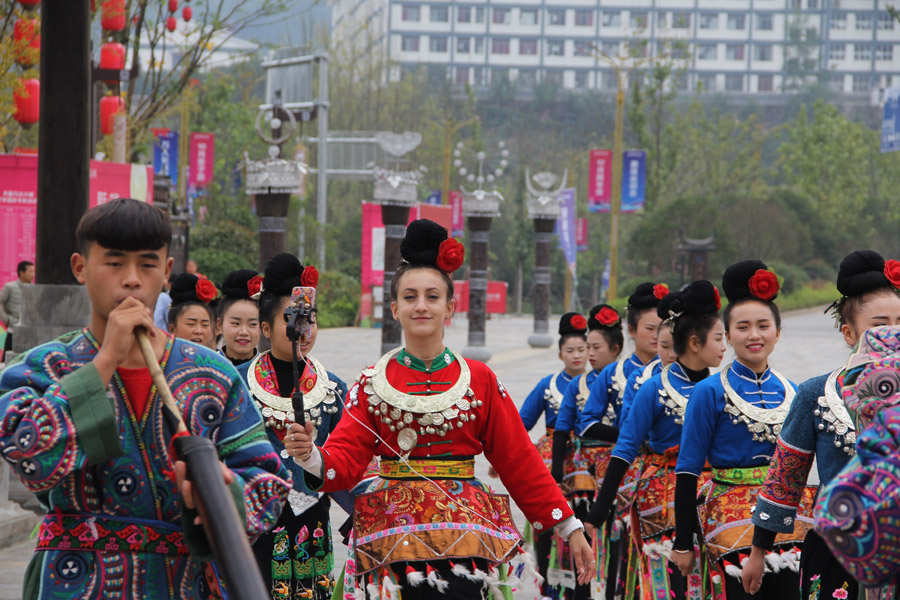 American JongMay dances with other members of the Miao people, a national minority in China. [Photo provided to chinadaily.com.cn]
An American girl born in China helps promote traditional ethnic minority culture during her execution of one-week rotating duty as a "mayor" in a tourist town in Southwest China's Guizhou province.
Accompanied by a melodious song played on the lusheng, a traditional Chinese wind instrument, American JongMay dances gracefully with other members of the Miao people, a national minority in China.
The dance, called Jinji Dance, is a Chinese traditional folk dance originating from Danzhai county in Guizhou, an autonomous region where the ethnic Miao and Dong people live.
After the performance, the audience clapped heartily and members asked, one after another, "Mayor, can I take a photo with you?"
JongMay, who can speaks fluent Mandarin, replied in Chinese, "Certainly!"
JongMay, 23, was appointed the 16th "mayor" of Wanda town in Danzhai county after winning a worldwide campaign to recruit on-duty "mayors" for the small town.
Starting from June, each "mayor" should serve for a one-week term to spread local culture and support the town's development.