European reindeer introduced to Inner Mongolia
By Yuan Hui and Zhang Xiaomin | chinadaily.com.cn | Updated: 2017-11-13 21:34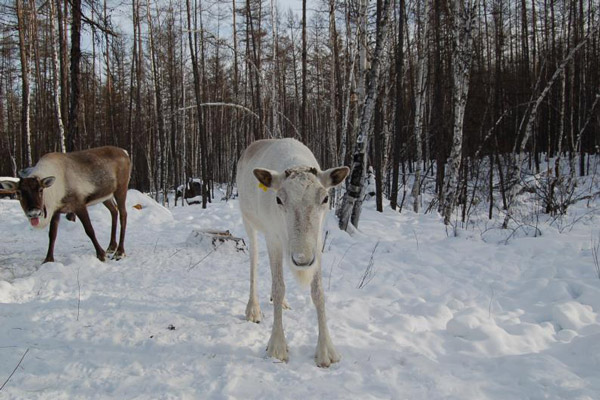 There are only about 800 original reindeer left at the Olguya Ewenki nationality township in North China's Inner Mongolia autonomous region. [Photo provided to chinadaily.com.cn]
The Olguya Ewenki nationality township in Genhe, North China's Inner Mongolia autonomous region is known as home of "the last hunting tribe in China".
Recently, 30 European reindeer, including 17 males and 13 females, were introduced into the township from the Netherlands to add new blood to the local reindeer group.
There are only about 800 reindeer living there, in a severe situation of inbred depression and facing extinction.
By next summer, the first fawns bred by the two groups of reindeer are expected to be born.
In early 2018, another 150 foreign reindeer will arrive at the township.