Morocco's top tourist hub attracts record number of visitors in 2017
Xinhua | Updated: 2018-01-03 14:53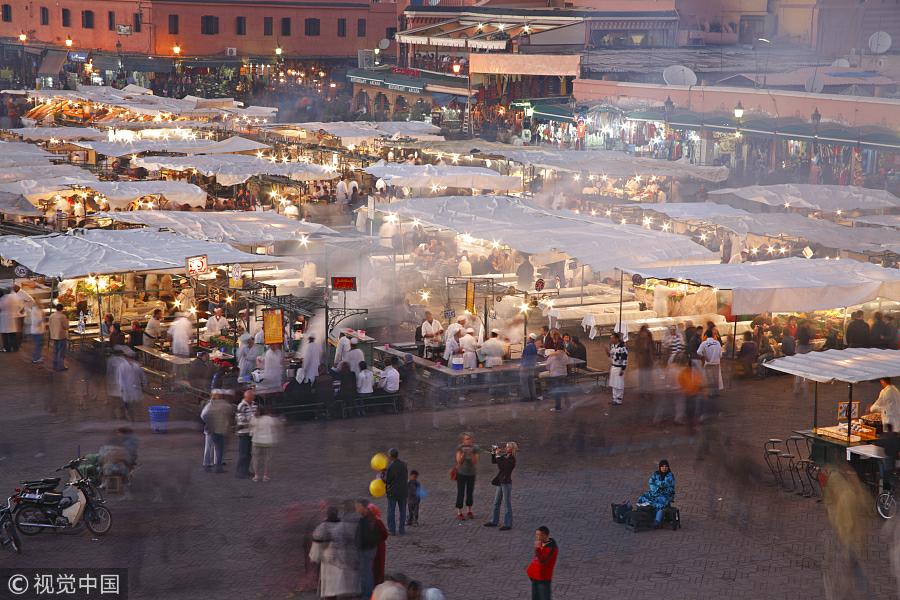 Morocco's top tourist destination Marrakech closed 2017 with a record number of 2.5 million tourists, which increased 20 percent compared with 2016, local media reported on Tuesday.
The city registered 7 million nights spent for tourism purpose, up 18 percent from 2016, reported financial news site Medias24.com, citing the spokesperson of Marrakech regional tourism center Abdellatif Abouricha.
The number of tourists increased significantly in November and December of 2017, reaching its peak on the New Year's Eve as all hotels in the city were packed, the same source noted.
German tourists rose by 56 percent in the country's top tourist hub, and French visitors with 19 percent growth, followed by Spanish, Scandinavian and local tourists.
This performance was due in part to the increase in the number of flights to the "Red City," a nickname of Marrakech, which grew from 245 flights weekly in 2016 to 361 in 2017.
Marrakech expects the growth to continue in 2018 to attract some 2.7 million tourists.