A long way
By Xu Lin | China Daily | Updated: 2018-01-08 11:04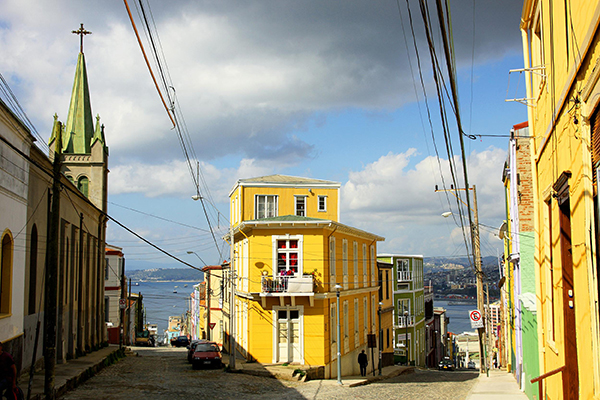 He also recommends the Atacama Desert where flowers bloom in the driest place in the world. It's considered to be one of the best spots on the planet to view the stars because there's little cloud cover or pollution.
Atacama hosts observatories where visitors can view the Milky Way and meteor showers through telescopes.
Chile is also a hub for sports and adventure, including hiking, says Andrea Mella Figueroa, director of Hong Kong-based tourism-consulting company Hemisferio China.
It's one of the world's longest countries, stretching over 4,270 kilometers from south to north. The Greater Patagonian Trail is an informal yet internationally renowned 3,000-km route that crosses forests, volcanoes, snowcaps and glaciers.
She also recommends the mountains around Chillan city for winter skiing and summer trekking.
Chile is also known for health and leisure, she says.
The country has over 270 thermal springs and many massage centers that offer special oil and wine therapies that are believed to be good for the skin.
And Chile plans to enhance its appeal by offering new itinerary items.
"It's important to develop emerging destinations so there will be tourists year-round," sustainable-tourism specialist Felipe Vera Soto says.
"Tourism authorities are working not only on promotion but also to develop a new portfolio of sustainable-tourism products in northern, central and southern Chile in order to diversify the economy and expand the peak season."
Indeed, Chile's many offerings, increased flights and relaxed visa policies suggest more Chinese will be making the long journey to explore the long country throughout the year.