'Soaring Wings' makes US debut
Xinhua | Updated: 2018-01-09 08:23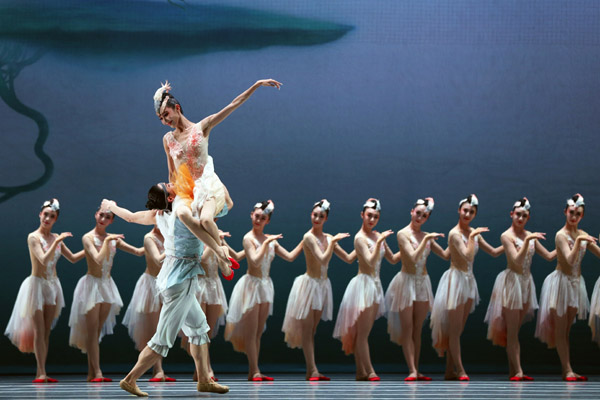 NEW YORK - Chinese dance drama Soaring Wings: Journey of the Crested Ibis recently premiered at the David H. Koch Theater in New York City's Lincoln Center.
The dance drama, produced by the Shanghai Dance Theater, explores the fate of crested ibises, beautiful and rare creatures that symbolized happiness and blessings in ancient China.
Centuries ago, humans lived in harmony with these birds - reserved, elegant, sacred and noble, yet also sensitive, vulnerable and occasionally distant. But with modernization and urbanization, the natural environment for the crested ibises began to deteriorate and they became an endangered species in the mid-20th century.
The dance drama uses traditional Chinese music, opulent costumes and expressive choreography to appeal to the audience to protect the natural environment.
"We showcase the beauty of the bird and its habitat. Then we destroy it and re-establish it in our drama in order to present to our audience the significance of protecting Mother Earth," says Tong Ruirui, director and choreographer of the ballet drama.
She adds that the crested ibis is a symbol, representing mankind's pursuit of harmonious coexistence with all species.