Shanghai troupe to celebrate 40 years with series of shows
By Zhang Kun | China Daily | Updated: 2018-01-22 07:22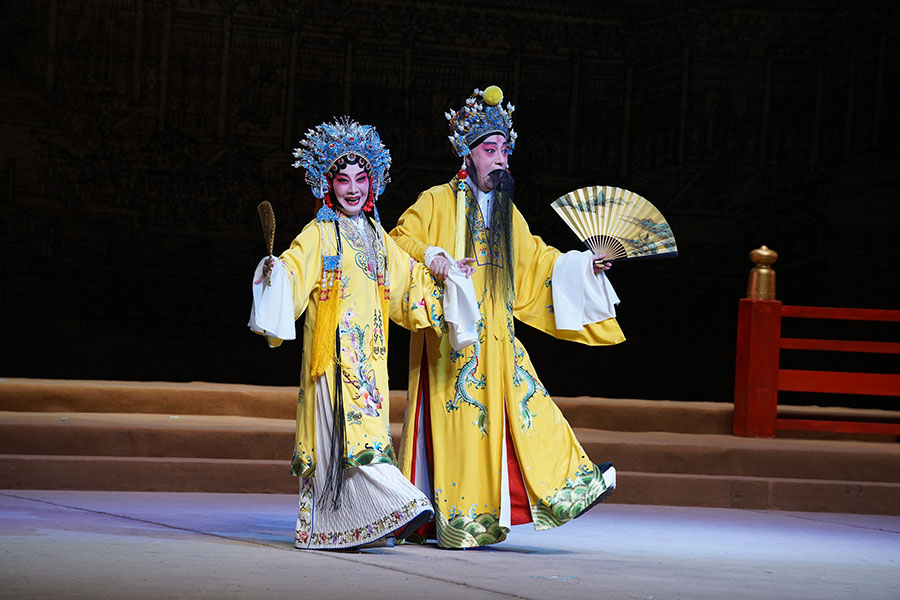 The Shanghai Kunqu Opera Troupe will celebrate 40 years of its founding with a series of performances at the Shanghai Grand Theater over Feb 23-28.
Three generations of artists from the company, aged from 20 to 78, will participate in a gala concert on the opening night.
Thereafter, nine other Kunqu Opera troupes from different parts of China will present their shows in the following five days.
The Shanghai Kunqu Opera Troupe was founded in 1978, and has since developed into a company of artists of diverse roles and skills.
Last year the troupe did a successful national tour with Chang Sheng Dian (The Palace of Eternal Life), a play on the relationship between Emperor Xuanzong of the Tang Dynasty (618-907) and Yang Yuhuan, one of his concubines. Written by Hong Sheng (1645-1704), the story is long and complex, and it takes about four nights for the opera to complete one show.
The production toured five cities, winning high praise as well as commercial success. Box-office income from the Shanghai leg of the tour totaled 1.5 million yuan ($230,000).
"It is a record among traditional folk operas performed at our theater," says Zhang Xiaoding, general manager of Shanghai Grand Theater.
The Shanghai Kunqu Opera Troupe will present a shortened version of Chang Sheng Dian at its celebratory shows in February.
The play is among 60 traditional plays produced by the troupe in the past four decades. The troupe has kept alive such Chinese folk arts that otherwise might have been lost in the country's modernization.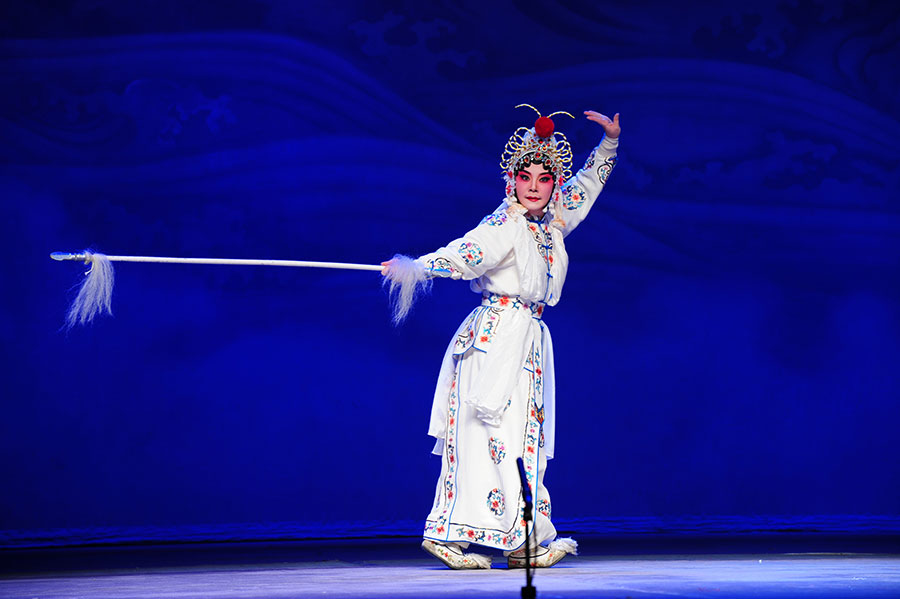 With a 600-year history, Kunqu combines literary texts, music, costume designs and performances, and was listed as a world intangible cultural heritage by UNESCO in 2001.
Kunqu witnessed a period of decline following the rise of Peking Opera in the late 19th century. It made a comeback in the past decade-particularly in the southern part of the country-when young urban Chinese began to appreciate it.
"Kunqu Opera is popular among audiences in their 20s and 30s," says Cai Zhengren, 78, a veteran artist of Shanghai Kunqu Opera Troupe who still performs the role of the emperor in Chang Sheng Dian. "This has been a happy surprise for me."
After a hard-day's work, watching a Kunqu performance can be very relaxing for young white-collar workers, he says.
"The beauty and artistry of Kunqu is so enduring that a person can get hooked for life," he adds.
As China's economy developed rapidly over the past decades, people, especially the youth, have been curious about traditional art and culture.
Kunqu is also popular because of its approach to Chinese aesthetics, according to Gu Haohao, an award-winning artist and director of the Shanghai troupe.
The last show in the February series will be a comedy version of Peony Pavilion, the most famous repertoire of Kunqu. Artists will experiment. For example, Zhang Jingxian, a Kunqu singer who has played young female characters in the past, will play a lead male role in the show.
It is about artistic expression as well as "festive fun", Gu says.
If you go
7:15 pm, Feb 23-28. Lyric Theater, Shanghai Grand Theater, 300 Renmin Avenue, Huangpu district, Shanghai. 400-106-8686.