Classical push of China's musicians towards the West
By Chen Nan | China Daily | Updated: 2018-01-23 07:27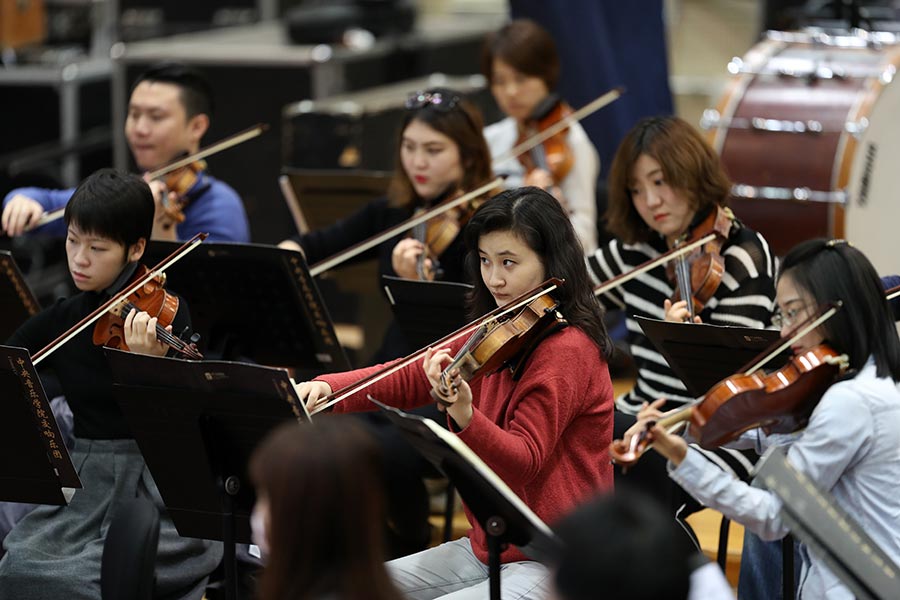 A group of Chinese composers, all faculty members of the Central Conservatory of Music, will give a concert at Alice Tully Hall of the Lincoln Center for the Performing Arts in New York on Jan 27, in a growing trend of contemporary classical musicians from China playing in the West.
The Beijing conservatory, the country's top music school founded in 1950, has produced a long list of prominent musicians, some of whom will present their works at the show.
Titled Music Contemporary From China 2018, the concert will feature the world premieres of seven musical pieces such as Ripples in Space Time by Jia Guoping, featuring sheng (a Chinese mouth-blown free reed instrument), pipa (a four-stringed Chinese instrument) and guzheng (Chinese zither), the ensemble Poetry on the Land by Qin Wenchen, featuring sheng, zheng and an ensemble, and Lagerstroemia Indica by Ye Xiaogang for pipa and ensemble.
Under the baton of Chen Bing, a young faculty member from the conservatory's conducting department, the Central Conservatory of Music Ensemble will perform along with soloists of traditional Chinese instruments, including erhu (a two-stringed bowed instrument) player Yu Hongmei, pipa player Zhang Qiang and guzheng player Ji Wei.