With more Chinese tourists, European operators work to smooth their stay
Xinhua | Updated: 2018-01-23 10:53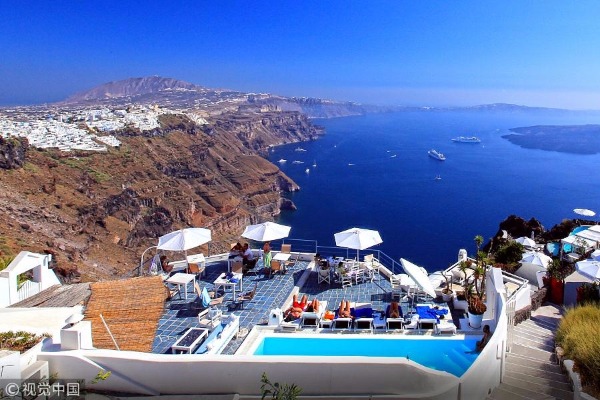 As the flow of Chinese tourists to Europe shows an increase, sector operators from both sides start discussing how to better smooth their trip and make their stay easier in the continent.
Over 6 million Chinese visited Europe for the first time in 2017, according to a latest report by the China Tourism Academy (CTA) -- a specialized institute under the Chinese National Tourism Administration (CNTA) -- and China's largest online travel agency Ctrip.
Some 46 percent of them came from the east of China, with Shanghai, Beijing, Guangzhou, and Shenzhen as top departure cities.
Furthermore, Europe has become the second most popular destination for Chinese outbound tourists in 2017, registering a 26.3-percent increase over 2016, according to Ctrip's airline ticket sales data.
Their per-capita consumption during their trip grew by some 36 percent. The statistics were anticipated at a Sino-European tourism business summit held in Venice last Saturday, in parallel with the official launch of the 2018 EU-China Tourism year aimed at boosting the Sino-European tourism exchange through more cooperation and investments.
Hundreds of operators at the event were offered a first chance to increase their contacts, improve cooperation, and plan new strategies.
"A first benefit we expect from the 2018 EU-China Tourism Year is in terms of communication," Wang Chengyan, secretary general of the European Federation of Chinese Tourism, told Xinhua in an interview.
"We do not only have the chance to meet counterparts in Europe, but also suppliers and partners in China, and we can talk to government sectors as well," Wang added.
Yet, although figures suggest Chinese tourists' increasing appreciation for European countries, much could (and should) still be done to make their journey easier, according to the professional.
"First of all, the Visa: we think this is the top factor to ensure their smooth coming to Europe," Wang stressed. "Our first hope is that visa procedures could be streamlined, and, as ultimate goal, that Chinese tourists could be finally exempted."