Dance hit 'Despacito' now remixed as a Mandarin-Spanish song
By Chen Nan | chinadaily.com.cn | Updated: 2018-01-29 10:25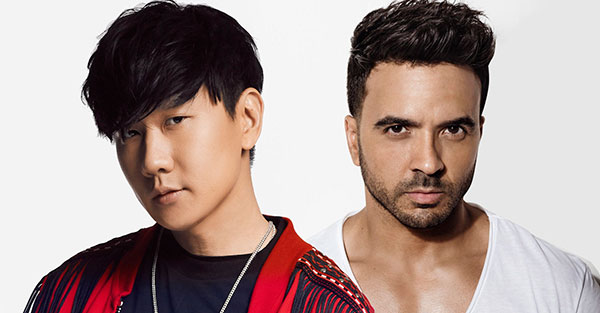 Despacito, the dance hit, which became last summer's sensation globally, will have a remixed Mandarin-Spanish version through the collaboration of Luis Fonsi and Singaporean singer-songwriter JJ Lin.
Released on Jan 26, the song was jointly produced by Lin, Fonsi and the production-writing duo The Swaggernautz. It was composed by Los Angeles-based Singaporean record producer and songwriter Tat Tong, and Cuban-American singer-songwriter Jovany Javier.
Songwriter Harry Chang wrote the Mandarin lyrics for the remixed version of Despacito.
In the new version, the Puerto Rican singer Fonsi, the original singer of the song, performs in Mandarin and Lin sings in Spanish, both for the very first time.
"I had immense fun working with Fonsi and The Swaggernautz on this project. Music breaks all boundaries in a most pleasant way. I see this collaboration as a cultural bridge, as well as a tribute to a generation of free people," said Lin in an earlier interview with Billboard.
"The song has become a worldwide phenomenon and singing it in Mandarin is an honor," said Fonsi, who will tour Asia in 2018.
Despacito was released in January 2017 and it received Latin Grammy Awards for Record of the Year, Song of the Year, Best Urban Fusion/Performance, and Best Short Form Music Video at the 18th Annual Latin Grammy Awards.
The song's international influence grew after Canadian singer Justin Bieber released an English version of the song in April 2017.