China's Hainan lures global travelers with more than beaches
Xinhua | Updated: 2018-02-05 14:56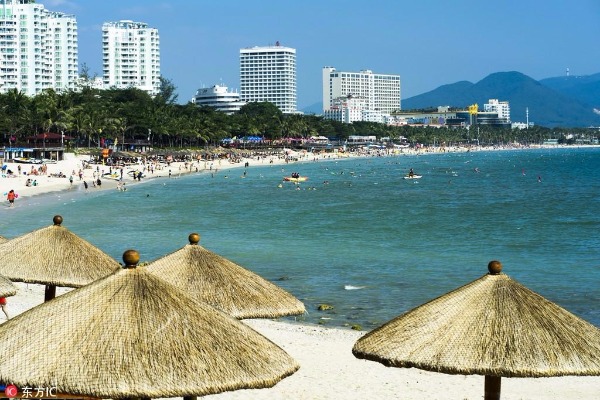 World-classes tourists destination
Hainan has been making great progress toward its goal of becoming a world-class tourist destination. It has set a target to receive more than 1.3 million overseas tourists in 2020.
"Russian tourists love to visit the island, not just because it is relatively close, but also due to the fact that you can enjoy an integrated travelling experience that includes entertainment, cultural activities and medical care," said Andrey Denisov, Russian ambassador to China.
Hainan offers a wide range of travel packages that include sightseeing, beaches, folk customs, tropical rainforests, sports and health care.
More than 280,000 Russian tourists went to Hainan last year, a twofold increase compared with a year ago, according to Denisov.
"We hope to further strengthen tourism cooperation, increasing the percentage of Russian tourists to 50 percent out of all overseas tourists to Hainan," he said.
In fact, the number of overseas tourists to Hainan exceeded 1.1 million in 2017, up nearly 50 percent year on year, according to statistics from local authorities.
A three-year plan will be rolled out this year to make the island a top-tier destination, with preferential policies such as visa-free services, ticket promotions and service upgrades.