Push for spick and span villages intensifies
By Zheng Jinran | China Daily | Updated: 2018-02-06 08:28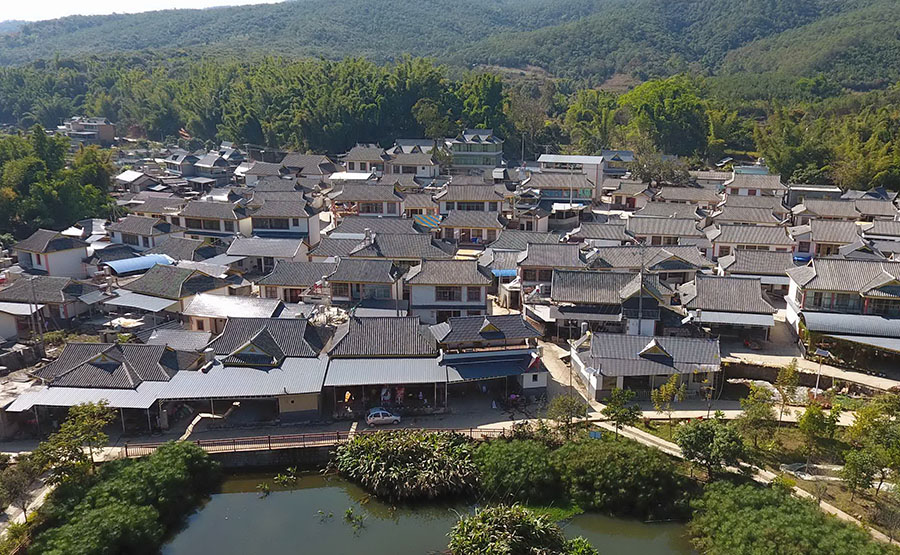 China plans to improve the rural environment, including waste and sewage processing, to provide a cleaner and better quality of life by 2020, according to a three-year action plan released on Monday.
Efforts to improve living conditions for rural residents have been ongoing for years, but the projects are not balanced, leaving some trapped in severe pollution and creating a problem for rural social and economic growth, the National Development and Reform Commission said on Monday.
"The plan aims to solve thorny issues gradually through coordinated sources and strengthened controls, and then let rural residents feel the improvements," an unnamed official from the commission in charge of the issues said.
The action plan - issued by the General Office of the State Council and the General Office of the CPC Central Committee - sets targets for regions based on their economies. It said that by 2020, rural regions in eastern, central and western regions, with a solid base in infrastructure and strong economies, should build well-functioning systems to process all household garbage and sewage and maintain clean restroom facilities.
"The most striking conflict in rural regions is the pollution caused by untreated garbage and sewage," the commission official said on Monday.
In addition, the central government will also link improvements in the rural living environment to officials' annual assessments that are used for promotions.
To finance the projects, the central government is encouraging local governments to allocate funds, banks to provide loans, and social sectors to invest and explore resources like tourism in villages.
The plan also encourages effective projects to expand to other villages.
For example, Lianhe village of Zhuji, Zhejiang province, set up a system to first sort garbage from households, then have cleaners in the village and township sort it out again.
In Zhejiang, over 90 percent of household garbage in rural regions has been processed, making the environment clean and residents satisfied, the provincial government said.