Chinese mobile phone maker Transsion wins African hearts
Xinhua | Updated: 2018-02-27 09:47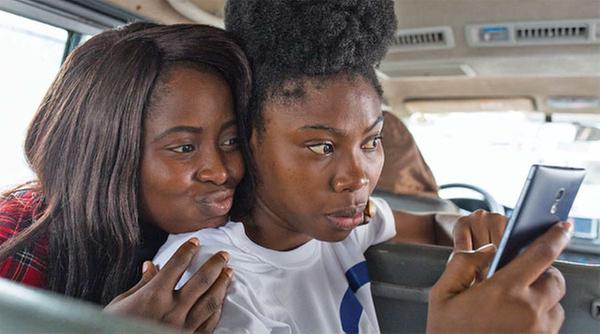 SHENZHEN-Multiple SIM slots, weeks of battery standby time, front camera exposure calibrated to suit darker skin tones ... a Chinese mobile phone maker has become popular in Africa by making products tailored for the local market. Since entering Africa 10 years ago, Chinese phone maker Transsion, based in Shenzhen, Guangdong province, has acquired 38 percent of the African market, according to company co-founder Arif Chowdhury.
"A full understanding of the local market is the key to success," Chowdhury said. "Together with our technicians, I have been to Africa over 100 times to get to know the specific needs of local people."
Dual SIM phones, a focus of the company, have gained a solid footing in Africa, since people often use several mobile phones or SIM cards due to inadequate telecom network infrastructure, according to Chowdhury who is from Bangladesh.
"We also have triple and even four-card phones, because there are many phone operators in some countries, and it is expensive to dial between networks," said Chowdhury.
In some parts of the continent, blackout is a frequent occurrence as a result of poor power supply facilities. The feature phones produced by the company boast a long battery standby time, and some can even last nearly a month after a single charge.
The company has also launched a mobile phone with a front camera which can recognize faces according to the entire facial features, so that the African consumers can make better selfies.
"We also recognized that Africa is not a uniform market. For example, the demands in eastern and western Africa differ from each other, as do some areas south and north of the Sahara," he said.
In an effort to offer good after-sales service, the company set up over 1,000 service locations in Africa, both in big cities and small towns.
The company's success in Africa has been largely based on cheap feature phones, and it will focus more on smartphones, considering the rising purchasing power of the market.
Currently the company has entered over 50 countries across the world, with more than 200 million phones sold in a decade.
Besides Africa, some Asian countries including India, Pakistan and Vietnam have also seen the expansion of the brand.
In India, the company launched a phone model with a fingerprint recognition button that is good at recognizing greasy fingers, considering the fact that the Indians enjoy eating with their hands, said Chowdhury.
Vowing to become a country of innovators, China has been encouraging the development of technological and innovation-based enterprises. Made-in-China products are embracing a new brand image as being more creative and with higher added value.
Telecom giant Huawei, also headquartered in Shenzhen, said its smartphone shipments reached 153 million last year, grabbing a 10-percent global market share to become the third-largest international smartphone player.
Beijing-based mobile phone provider Xiaomi is now one of the largest unicorn companies in the world and aims to ship 100 million smartphones in 2018.