Fosun furthers efforts to tap fashion market
By Shi Jing in Shanghai | China Daily | Updated: 2018-02-27 10:39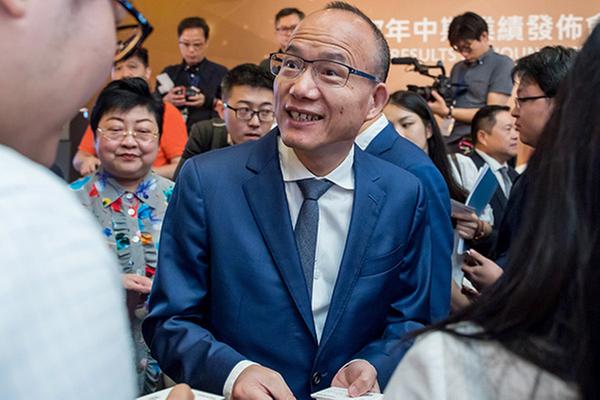 Shanghai-based outbound conglomerate Fosun International Ltd has maintained momentum in the Chinese New Year with its purchase of a controlling stake in French fashion house Jeanne Lanvin SAS.
Announced on Feb 22-the first working day after the seven-day Lunar New Year holiday-the acquisition will be carried out by Fosun International and its subsidiaries, according to the company. This is in line with the target of Fosun Fashion Group established in 2015, which aims at investing globally in the fashion and retail industry.
Although the exact investment amount and stock proportion have not been disclosed, global law firm DLA Piper estimated in a note that the total acquisition will be around 120 million euros ($148 million).
Founded by Jeanne Lanvin in 1889, Lanvin now operates in more than 50 countries in the world, providing high-end ready-to-wear and accessories for men and women. Taiwan businesswoman Shaw-Lan Wang acquired a major stake in Lanvin in 2001. However, after Fosun's acquisition, her stake will decline to 20 percent from the previous 75 percent.
Nicolas Druz, Lanvin's chief executive officer, said that it values Fosun's understanding of the brand and strong track record in Europe, as well as the global market.
"Their (Fosun's) successful partnership and transformational strategies with Club Med, Tom Tailor and many others, make us believe that Fosun is the right long-term strategic partner to team up with," he said.
Joann Cheng, executive president of Fosun Fashion Group, promised that it will stick to Lanvin's high luxury positioning and its exceptional quality of products manufactured in France and Italy after the acquisition.
However, Lanvin's sales have gone downhill after it reached the peak of 235 million euros in 2012. Reuters estimated that the company will report a loss of 27 million euros for the fiscal year 2017, with its annual sales contracting by 32.9 percent.
Fosun International has been quite active in investing in overseas fashion brands in recent years. In the first half of 2013, Fosun acquired a 33.3 percent stake in North America's largest women's knitwear St John Knits International for $55 million. In the same year, it announced the acquisition of a 35 percent stake in Italian luxury menswear manufacturer Caruso SpA to become one of Caruso's major strategic investors. A year later, it acquired a stake in German fashion brand Tom Tailor and increased its holding in the company to 29.99 percent in mid-2017.
Fosun Fashion Group was thus created to manage Fosun's extensive portfolio of fashion assets and invest in additional global flagship brands given that China has become one of the major growth drivers of the global luxury market, according to the company's announcement.