Floral tourism blossoms in Guizhou
Xinhua | Updated: 2018-03-08 12:08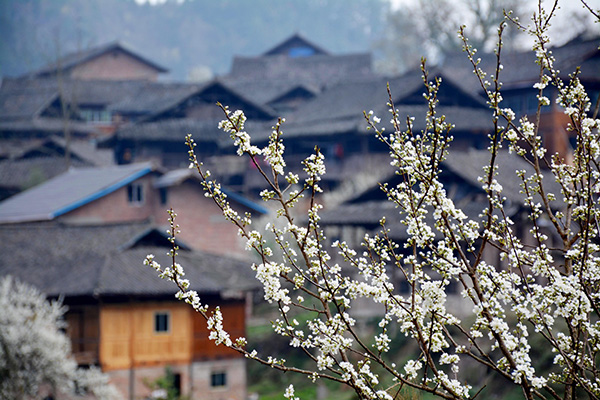 Now that spring is in the air, flower tours are flourishing in southwest China's Guizhou province.
In Xingyi city, Wanfenglin Scenic Area is drowned in a sea of beautiful, golden cole flowers, which has brought in a large number of tourists.
"The sea of flowers just looks amazing," said a tourist from Taiwan. "Riding bikes along the trails amid the flowers, I feel like part of a traditional Chinese ink-wash painting."
Dai Xianling, a staff at the local TV station, said that the cole flowers look the best in recent weeks.
"The flowers began to bloom in January, but this year is warmer, so the flowers will last until mid-March," Dai said.
According to the company that runs the scenic area, from Feb 25 to March 5, about 80,000 visitors came to admire the flowers, twice as many as in the same period last year.
There are "flower day tours" in many other parts in China, including Yunnan, Sichuan, Chongqing, Guangxi and Guangdong. Xingyi is said to be the place where cole flowers blossom first, which is one of the reasons why the flower tours are flourishing.
To make the experience truly unforgettable, people in Guizhou have come up with many new products for tourists and provide a wide range of special offer associated with flower tours.
In the first quarter of 2017, Guizhou received about 145 million tourists, a year-on-year increase of 35.4 percent. Revenue exceeded 135 billion yuan ($21 billion) from January to March last year, up 38.8 percent over the same period of 2016. Flower tours contributed significantly to the boom.