Tourism, culture merger seen as mutually beneficial
By Wang Kaihao | China Daily | Updated: 2018-03-14 09:23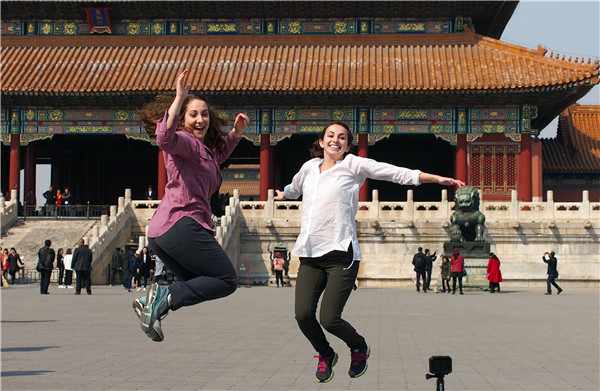 China's top watchdogs of cultural and tourism affairs will merge if a draft reform plan by the State Council is approved.
Under the plan, released on Tuesday, the Ministry of Culture and the China National Tourism Administration would be combined to create a new ministry devoted to culture and tourism. The proposal is awaiting approval by the 13th National People's Congress.
A State Council document said the proposed change was designed to better coordinate development of the two sectors and increase the influence of Chinese culture as a whole.
The new ministry will also make rules, organize surveys, protect cultural resources and regulate the tourism market, as well as enhance cultural exchanges with foreign countries, the document said.
"The change will allow for a better design and general blueprint to balance the protection of China's cultural heritage with the development of tourism," said He Yun'ao, a professor of cultural heritage from Nanjing University.
Problems have arisen in the past when cultural heritage and tourism administrations have "set their own tones", he said. "Some of their rules were even contradictory."
Nevertheless, the two sectors depend on one another, He added. His research shows about 80 percent of the tourism market in Jiangsu province relies on historical heritage. In the area around the Three Gorges on the Yangtze River, it is at least 60 percent, he said.
"Heritage protection also calls for better use of cultural resources to offer more support," the professor said.
In old communities and sites featuring historical relics, there have often been fierce debates over construction of new buildings that would be better for tourists. "The reform takes China's rapid social advancement into account and looks at the big picture. More complete rules will be released later under the new framework," He said.
Wei Xiaoan, a veteran tourism industry analyst, added: "The cultural sector arises from ideals of preservation, while tourism focuses on the market. Despite the two mindsets, they can find unity in a common goal, people's livelihoods."
He said he expects that future measures will make the boom in cultural development resonate with "all-for-one tourism", which has been advocated in recent years as a way to turn an area into a comprehensive tourist destination rather than just a collection of individual sites.