Woman donates rare stem cells to save twin boys in Chongqing
By Li Lei | chinadaily.com.cn | Updated: 2018-03-23 14:56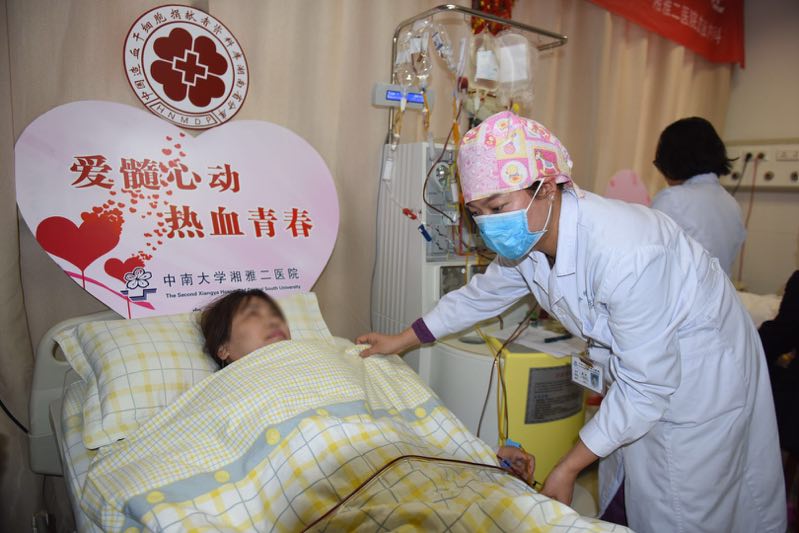 Hemopoietic stem cells have been collected Thursday to save a pair of 2-year-old twin brothers with a serious blood disease in Southwest China's Chongqing, according to Changsha Evening News.
One donor's stem cells, which were collected for the two recipients, at one time have been rare, according to the report.
The donor, a 40-year-old woman surnamed Jiang, signed up for the China Marrow Donor Program — China's database for hemopoietic stem cells donors — in Central China's Hunan province in 2012. The program staff contacted her for a match in November.
Jiang agreed after her health check showed she was fit for donation. In March, Jiang was informed that the recipient's twin brother was diagnosed with the same disease — congenital neutropenia, a lack of a certain type of white blood cells – and they were also matched.
"I was first concerned that donating stem cells for two people at one time could do harm to my health. But as soon as I learned that the recipients were 2-year-olds, my heart softened," Jiang was quoted as saying.
Zhang Zan, the director of the program's Hunan branch, said there is no worry over the health risks because the amount of stem cells to be collected is decided by the recipient's weight.
"The twin brothers weigh 10 kilograms each and their total weight is less than half of an adult," he said, adding that in this case the stem cells collected were less than for a regular case.
According to Changsha Evening News, 126 milliliters of stem cells were collected during a four-hour surgical procedure, in comparison to less than 200 ml needed for an adult recipient. The cells will be injected Friday into the twin brothers, who are hospitalized at the Children's Hospital of Chongqing Medical University.