Xinjiang opens new airport
Xinhua | Updated: 2018-03-30 10:04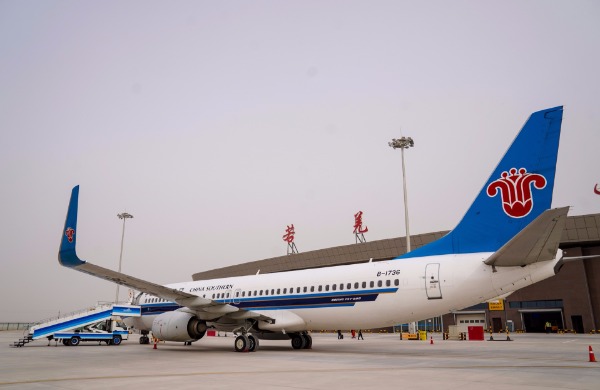 Northwest China's Xinjiang Uygur autonomous region opened its 20th airport, the Ruoqiang Loulan Airport, on Thursday.
Currently, only one air route operates out of the new airport. The new route, also launched Thursday, links Urumqi, the capital of Xinjiang, Korla city and Ruoqiang county and is operated by China Southern Airlines.
The flights are scheduled for every Tuesday, Thursday, Saturday and Sunday.
The new airport is expected to annually handle 120,000 travelers and 480 tonnes of cargo by 2020.