Chinese firms look to invest in Bristol
By Angus McNeice in London | chinadaily.com.cn | Updated: 2018-04-04 00:46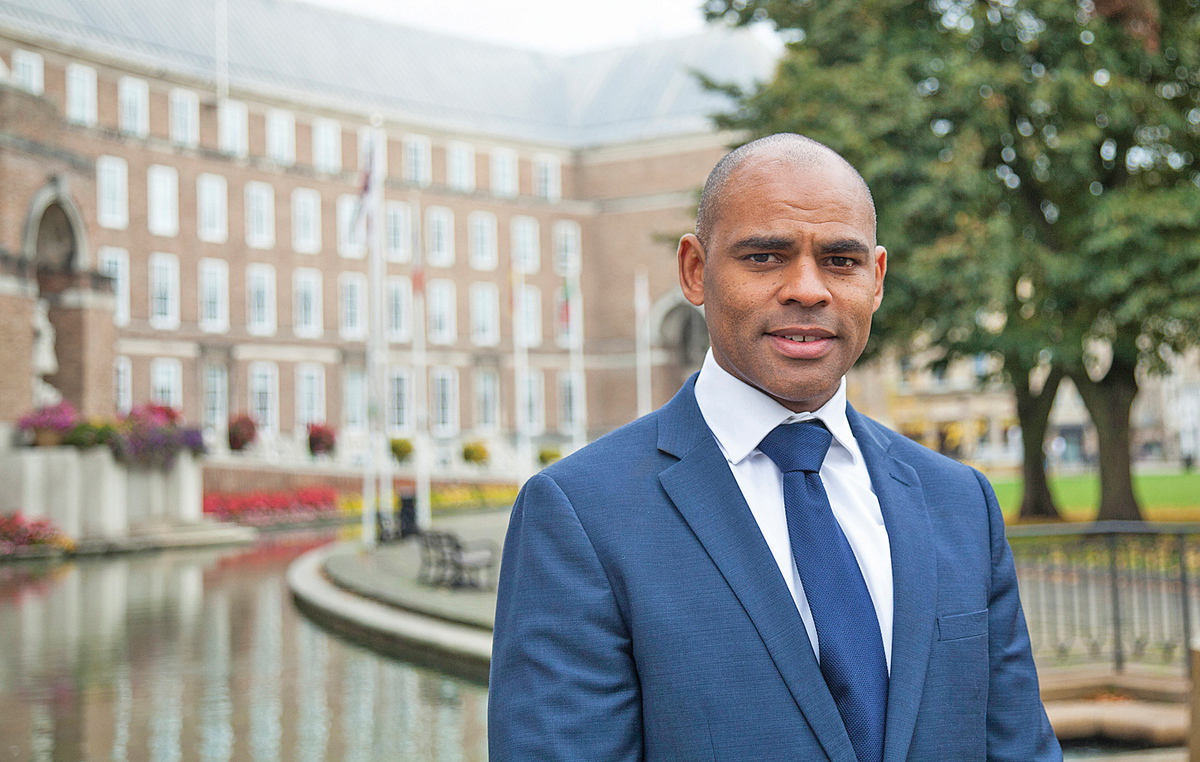 Local council bids to plug funding gap
The Mayor of Bristol is turning to private investors in China for backing for key development projects in the British city, after funding cuts from the UK's central government have left the city with a budget gap of 108 million pounds ($151.7 million) over the next five years.
Marvin Rees recently visited China to secure private-sector funding for proposed housing, energy, and transport projects, including a 4.5-billion-pound metro system.
Located in the Southwest England, Bristol has a population of 450,000 and is home to a major broadcasting center that produces natural history and wildlife programming for the BBC.
Rees confirmed reports in the local media that several unnamed Chinese companies have already made enquiries with the UK Foreign Office about the city's energy infrastructure.
"Government austerity is impacting on our ability to deliver on public services," he told China Daily. "We are talking to people from all around the world and China is one of those places. There are investors there looking for opportunities, and there are people there with a track record of delivery."
Regional governments across the UK are feeling the pressure of austerity measures. In February, Northamptonshire County Council became the first British local authority in 20 years to issue a section 114 notice, which indicates that a council is effectively nearing bankruptcy.
The Local Government Association estimates that councils in the United Kingdom face an overall funding gap of 5.8 billion pounds between now and 2020.
Rees visited China in December to meet potential investors at the Fortune Global Forum in Guangzhou, in Guangdong province. Bristol and Guangzhou signed a sister-city agreement in 2001.
"We put together a pitch book that had a number of the new developments that we want people to look at, around housing, infrastructure, and the development of our smart city and green technologies," Rees said.
Bristol's offerings include a proposed 45-kilometer metro and subway system. The project will cost an estimated 2.5 to 4.5 billion pounds. For that project, Rees is seeking 1.5 to 2 billion pounds in private-sector funding.
He also hopes to secure 450 million pounds in private funding for the regeneration of the city's Temple Quarter district, including the construction of 11,000 new homes and the modernization of the railway station.
The city has set itself a target of being carbon neutral by 2050 and Rees hopes to raise between 800 million and 1 billion pounds of investment in low-carbon energy infrastructure, including solar and wind energy installations and biomass heating systems.
He said the city is also looking to partner with Chinese stakeholders in the development of emerging technologies and services.