Policies to motivate overseas students to return
By XU WEI | China Daily | Updated: 2018-04-05 07:29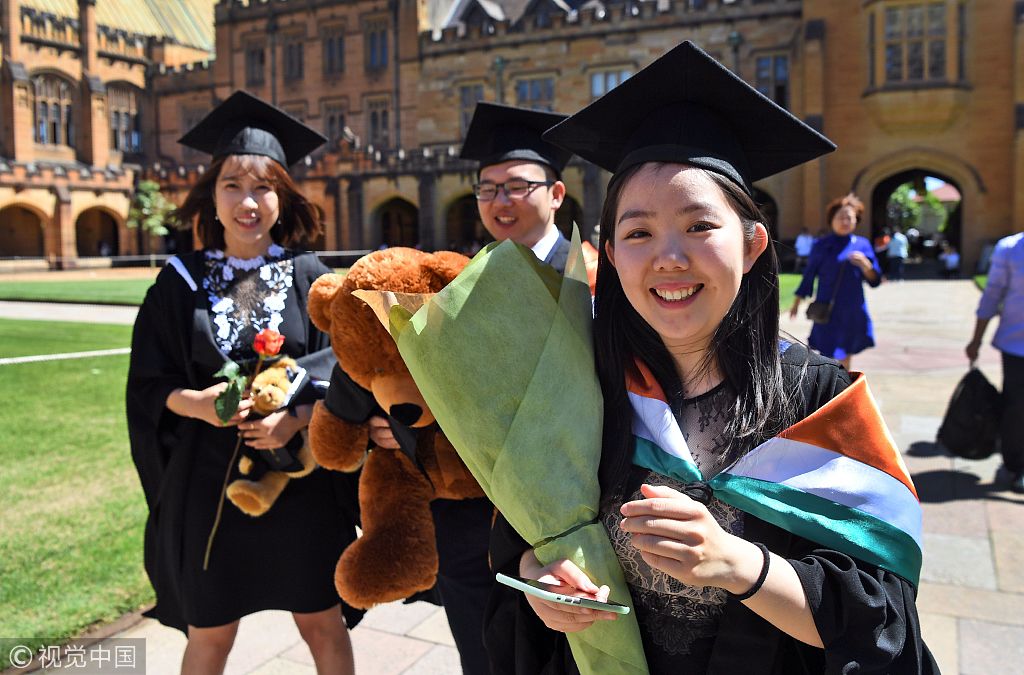 China will roll out more incentives for overseas Chinese students to return to start their own businesses and make innovations, a State Council executive meeting chaired by Premier Li Keqiang decided on Wednesday.
Measures will be introduced to simplify certification requirements and procedures at local levels and to make it easier for overseas Chinese students to obtain hukou, the government system of household registration for urban residency. Favorable policies concerning the schooling of returnees' children will be implemented without delay, it was decided at the meeting.
Li said a considerable number of Chinese students each year choose to return home to engage in innovation and entrepreneurship after completing academic studies overseas.
"The policy incentives in the pipeline require close interagency cooperation and coordination to see concrete results delivered," he said.
From 1978 to 2017, 83.73 percent of overseas Chinese students, totaling 3.132 million, returned to China after completing their studies, according to the Ministry of Education. In 2017 alone, 480,900 returned, an 11.19 percent increase over 2016.
China now has 351 entrepreneurship parks, home to more than 23,000 companies and attracting 86,000 overseas returnees.
It was decided at the meeting to incentivize their entrepreneurship through favorable policies, including intellectual-property-backed loans for startups, a simpler trademark registration process, optimized application procedures for export qualification and support for the commercialization of R&D findings.
A public service system open to all overseas Chinese students will be established to provide all-around support for their startup businesses.
"Given the changing international environment, we must facilitate the two-way flow of talent to provide strong intellectual support to our country's development," Li said.