Azaleas' allure
By Wang Keju in Beijing and Liu Kun in Hubei | China Daily | Updated: 2018-05-01 09:10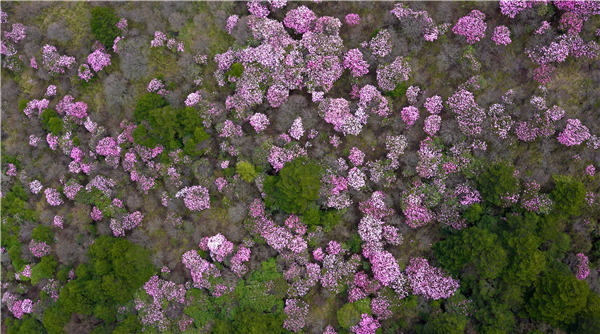 The botanical wonderland in Shennongjia is about to explode with blooms
Marvelous masses of amazing azaleas make Shennongjia blossom during the ongoing season - in every sense.
The forest in Hubei province hosts over 4,000 species of plants - actually, it takes its name from a quasi-mythological botanist who's said to have dwelled in the area while experimenting with pharmacology and eventually accidentally poisoned himself during his trials. Oh, and he's often depicted as a human with horns.
The only well-preserved subtropical forest ecosystem in the world's middle latitudes became a UNESCO World Heritage Site in 2016, making it China's 50th.