Center to warn of tsunamis
By WANG QINGYUN/ZHOU JIN | China Daily | Updated: 2018-05-11 07:25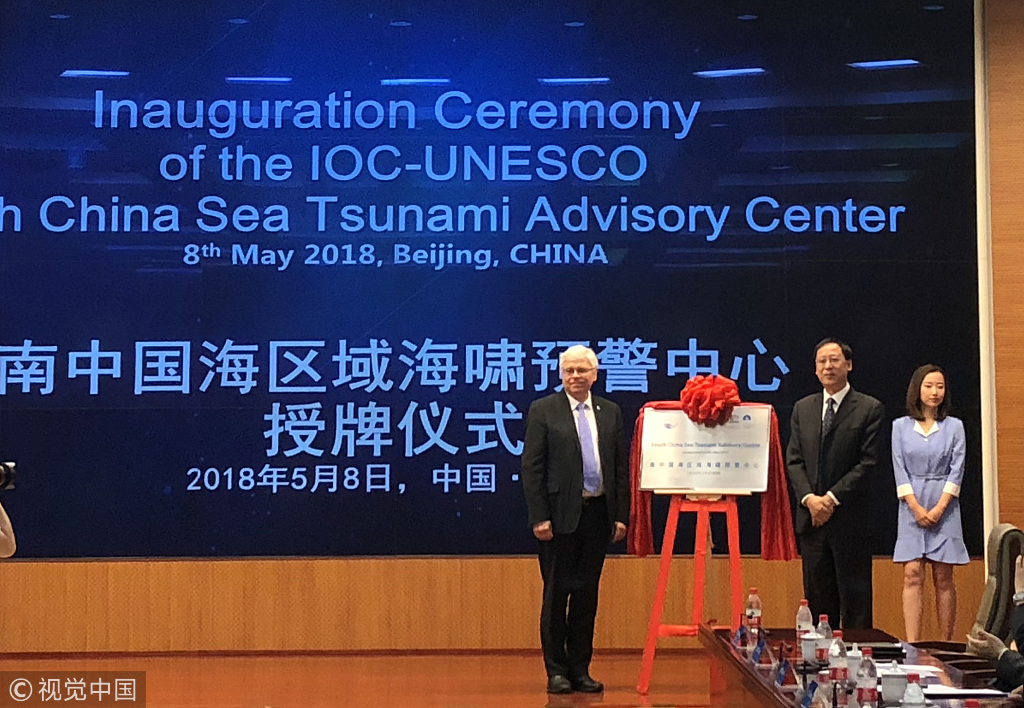 China will continue to provide public goods and services to countries bordering on the South China Sea and will work with them to maintain regional peace, Foreign Ministry spokesman Geng Shuang said on Thursday after the inauguration of a tsunami alert center.
The South China Sea Tsunami Advisory Center, built by China and authorized by the Intergovernmental Oceanographic Commission of the United Nations Educational, Scientific and Cultural Organization, was officially launched on Tuesday. Vladimir Ryabinin, executive secretary of the commission, joined the opening ceremony in Beijing.
The center, built to monitor and warn about possible tsunamis, began its trial operation at the end of January, and will provide a 24-hour service to nine countries, including China, Geng said at a news conference.
The other eight countries covered by the service are Vietnam, Malaysia, the Philippines, Brunei, Indonesia, Thailand, Cambodia and Singapore. The center also will provide training.
"China has always believed in and been committed to promoting pragmatic maritime cooperation among countries bordering on the South China Sea and fulfilling duties to cooperate, stipulated in the UN Convention on the Law of the Sea," Geng said, adding that China hopes to strengthen such cooperation.
"This helps the common interests of countries in the region, and will benefit their people in the long term," he said. Also, China hopes to work with these countries to make the South China Sea "waters of peace, friendship and cooperation", the spokesman said.
Zhang Jie, a researcher at the Chinese Academy of Social Sciences' National Institute of International Strategy, said the establishment of the advisory center is in line with China's policies toward the South China Sea.
Countries in the South China Sea have begun to focus on cooperation since the situation in the region eased, Zhang said, adding that such cooperation will help enhance mutual trust and will be strengthened over time.