8th Intl Tourism Festival unveils in Gansu
CGTN | Updated: 2018-06-21 10:04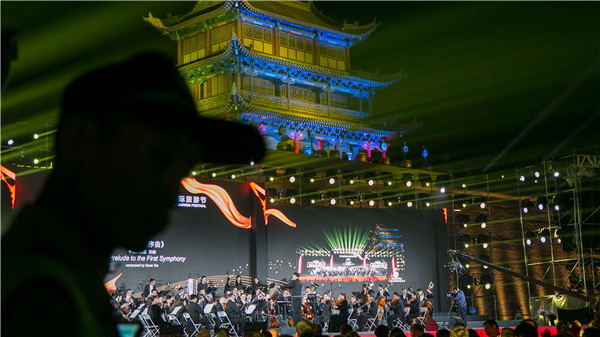 368 delegates from 34 countries have arrived in Jiayuguan, Northwest China's Gansu province for the 8th Dunhuang Tour-Silk Road International Tourism Festival on Wednesday. The festival as part of Gansu's government efforts to boost the local tourism aims to help strengthen tourism cooperation with the countries along the Belt and Road Initiative.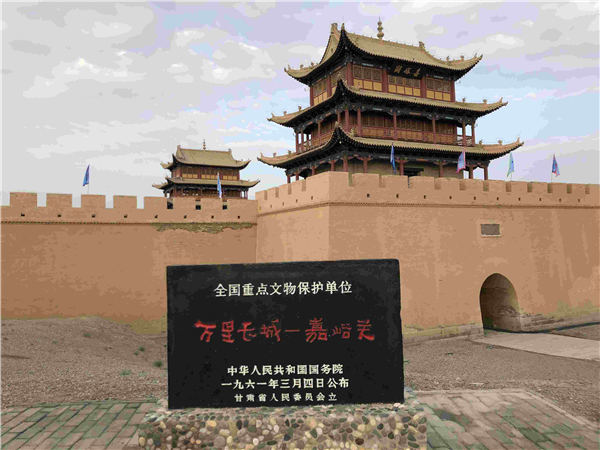 55 activities and events related to culture, sports, business and education are expected will be launched across Gansu province, in a hope to create a unique travel experience for every single tourist from both home and abroad.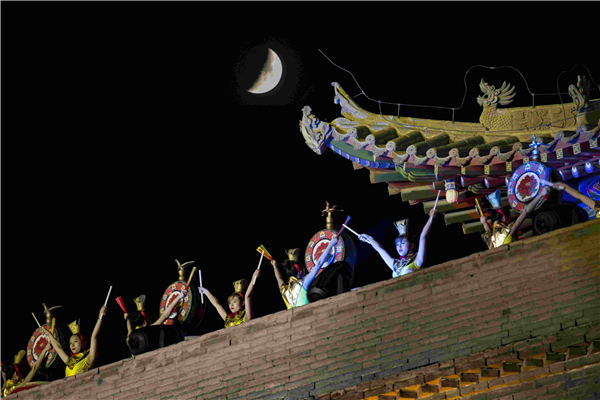 Tang Renjian, deputy secretary of the CPC Gansu Provincial Committee and governor of Gansu, noted, "In 2017, Gansu Province received 239 million domestic and foreign tourists, and gained tourism revenue of 158 billion yuan. The added value of local tourism accounted for seven percent of the province's total GDP, which led to employment of 670,000 people."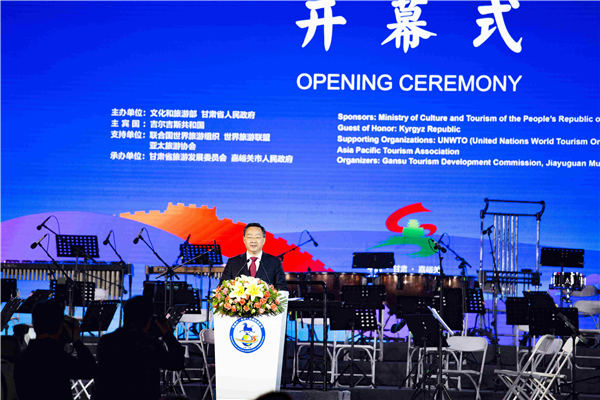 Du Jiang from China's Ministry of Culture and Tourism delivered a speech at the opening ceremony, stressing that the Gansu government has seized major opportunities in the construction of the Belt and Road Initiative.
"A series of tourism exchange and cooperation activities have been carried out with fruitful and remarkable results," Du said.
"We have witnessed how China has emerged as a leader of the world tourism," Marcelo Rios, director of communications at United Nations World Tourism Organization also joined the grand opening ceremony.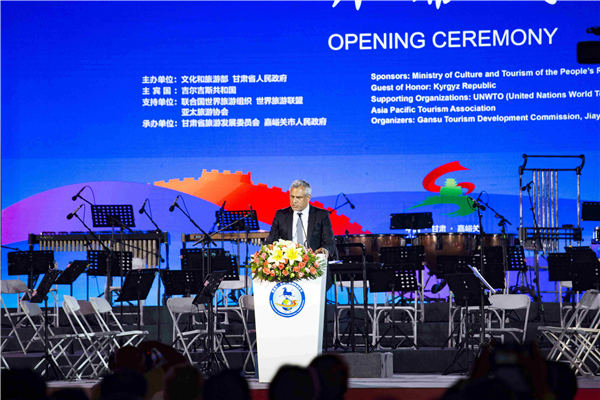 "China is not only the world's largest tourism source market – the largest traveler, spending around $260 billion last year along, it is also a leading position for inbound and for domestic tourism," he added.
The 8th Dunhuang International Tourism Festival serves as a platform to connect tourism from both China and abroad, so as to carry forward the promotion of the culture and tourism of Gansu province, expand exchanges and cooperation, and build the Belt and Road Initiative into a road of mutual benefit and win-win cooperation.
Gansu is a major tourism province in China as well as a cradle of the Chinese civilization. Jiayuguan, a city in Gansu province, is well known as "throat of China" due to its strategic position at the end of the Great Wall. The historical background has bestowed the city with rich tourism resources like Jiayuguan Fort, Wei-Jin Art Gallery, Overhanging Great Wall, and the First Beacon Tower of the Great Wall, among many others.