Man sentenced to death for stabbings
By Wang Keju | China Daily | Updated: 2018-07-11 09:09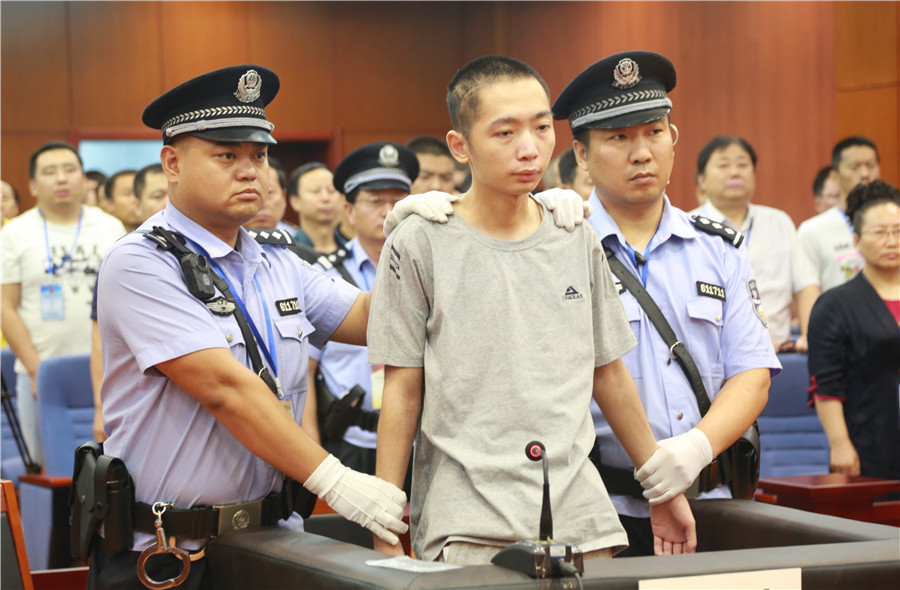 A local court in Shaanxi province handed down a death sentence on Tuesday to a man who killed nine students and injured 11 others in a knife attack at a school.
Zhao Zewei, 28, who attacked the students near No 3 Middle School in Mizhi county in Shaanxi on April 27, was sentenced to death and deprived of political rights for life after being convicted of intentional homicide, Yulin Intermediate People's Court said.
"The defendant Zhao Zewei's criminal motives were despicable. The criminal targets were clear. The means of killing was particularly heinous. The consequences of the crime were extremely serious. And the social harm was enormous," the court said.
The court found that Zhao sought to vent his anger and frustration about the circumstances of his life and the bullying he had been subjected to during his own studies at the school.
From late March to early April, Zhao purchased five knives online. He first sought out former classmates who had bullied him to get revenge but failed to find them. He later went to the school and began stabbing random students, the court said.
At 5 pm on April 27, Zhao, carrying three knives, waited for the students to be dismissed. Shortly after 6 pm, the students began going home.
Zhao took out a dagger and rushed at the students, killing nine, seriously injuring four and slightly injuring seven. Another student suffered a bone fracture while escaping.
Zhao was controlled by teachers, security guards and students and was handed over to the local public security bureau.
He has appealed his sentence, the court said.