Reading meets high-tech at book expo
By Chai Hua in Shenzhen | China Daily | Updated: 2018-07-20 07:29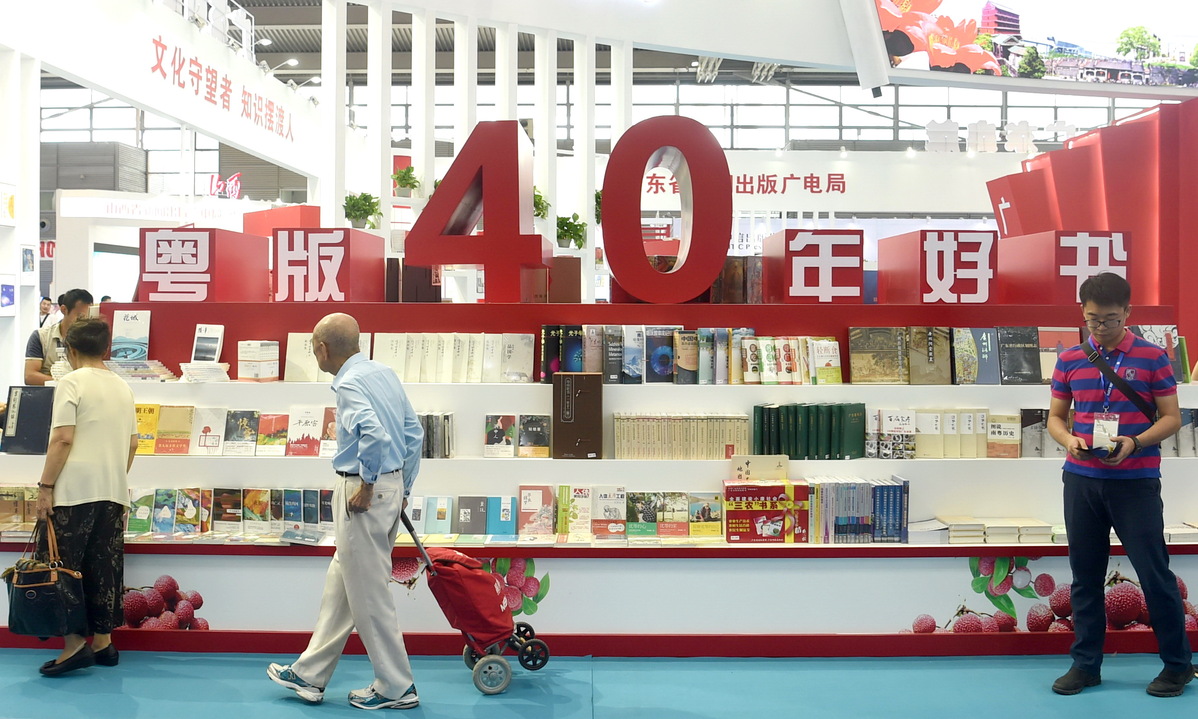 At the 28th National Book Expo beginning on Thursday, innovative technology for buying, reading and listening has been caught in the spotlight.
Under the theme "New Era, New Reading", the four-day event in Shenzhen is exhibiting more than 1 million books in a total area of about 100,000 square meters, attracting more than 800 publishers from all over the country.
An intelligent reading cube made its debut. It allows one or two people to read and listen to books online in a quiet environment, record a clip of their own reading with multiple choices of music and then upload the result online to share with friends.
Bian Jikang, co-founder and chief operating officer of Guangzhou LongRun Digital Media Technology Co, the inventor of the smart box, said, "The content is strictly and professionally produced with publishers so it differentiates itself from the storytelling programs recorded by individual hosts on other audio apps."
The company has already received many orders from libraries and schools at a price of no more than 100,000 yuan ($14,700) per unit, and it plans to expand to airports and train stations.
"The cost to make audiobooks is much higher than just publishing a regular book so the percentage of books transformed to audio content is very low in China." He estimated the rate is less than 0.1 percent, while it could be as high as 70 percent in some European countries.
He believes the smart reading and listening cube could offer a new market channel for audiobooks as a support to the development of the industry.
Besides smart devices for audio resources, traditional bookstores are also seeking innovative selling methods. Xinhua Bookstore, with a history of 81 years, showed its self-serve bookstore at the expo.
The nation's largest self-service bookstore - 178 square meters - opened on Wednesday in Shenzhen. Customers enter via face recognition technology, locate books based on internet of things technology and pay through their mobile phones.
Lu Yandong, a sales director of Guangdong Tuodi Intelligent Technology Co, a supplier, said it can save money because 10 intelligent stores need only one or two staff members to manage.
"In addition, book retailers can extend their market, such as to schools and residential communities, without the limitation of time," he added. But he worried about theft and damage as it is still in an early development stage.
grace@chinadailyhk.com