Heat kills girls stuck in car
By Cao Zinan | chinadaily.com.cn | Updated: 2018-07-20 17:32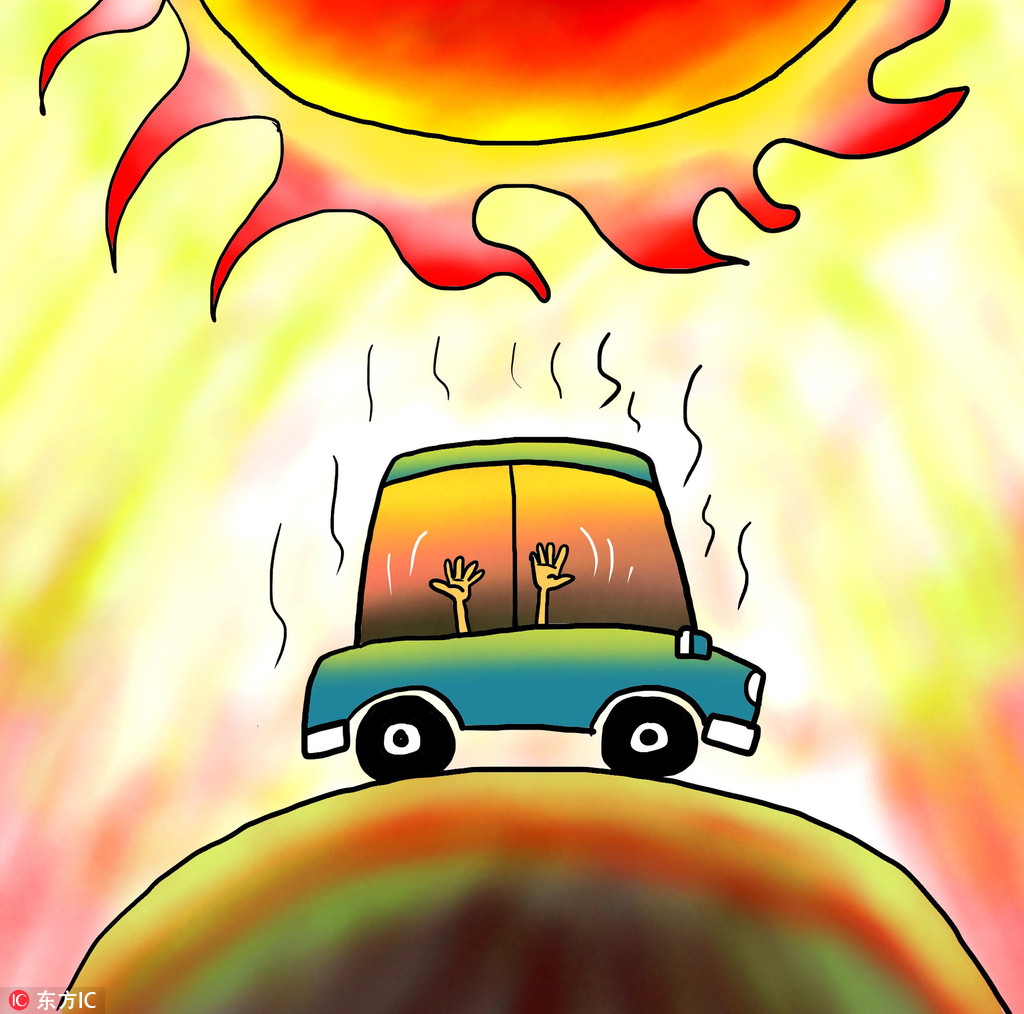 Two girls were killed by high temperature after being stuck in a car on Tuesday in Bengbu, East China's Anhui province.
The older sister Jiaojiao and younger one Wenwen had been taken care of by their grandfather. On Tuesday, Wenwen's uncle drove her home and parked the car in the courtyard.
After lunch, the two girls saw the car wasn't locked and got into it to play together. Around 6:00 pm, their grandfather realized that they were missing, and around 9:00 pm, they were found dead in the car.
According to an experiment, the temperature in car rises to 45.5 C after it's exposed to the sun for 30 minutes, and people in the car feel dizzy, nausea and have difficulty breathing; one hour later, the temperature inside the car increases to 58.3 C.
Doctors warn that children's body temperature rises three to five times faster than adults in the same environment, so that parents should never leave their kids alone in the car at any time.