Foreigners lauded for role in rescue
By ZHAO RUIXUE and CHEN XIAOLING in Yantai | chinadaily.com.cn | Updated: 2018-07-20 17:33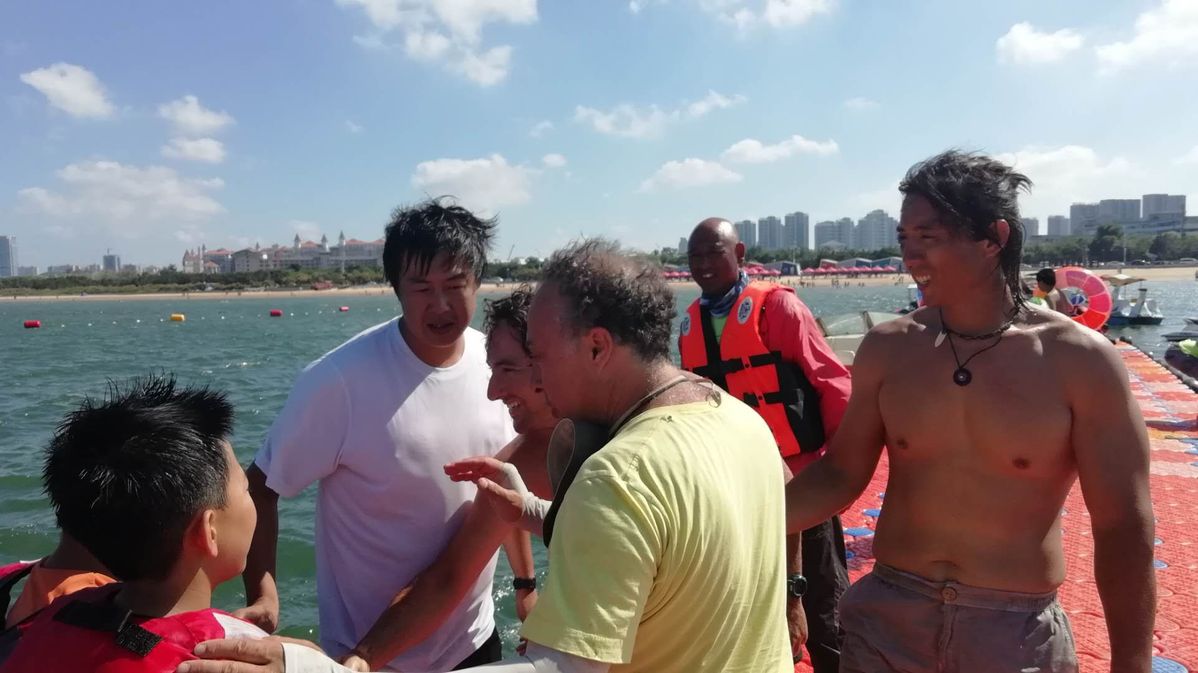 Six foreigners who helped rescue three drowning tourists of the coast of Yantai, in East China's Shandong province, on Monday have been lauded by local residents.
At the invitation of Yantai's foreign affairs and overseas Chinese affairs office, the six foreigners were building a park on the coast when the cameraman recording work on the construction project heard shouts and spotted splashes out at sea.
He used his camera to zoom in on the area and saw someone struggling about 5.5 kilometers offshore. He alerted the other team members, who were setting up scaffolding, and four of them jumped into the water to attempt a rescue. As they swam out, they first encountered a man who told them in English that his two sons were also in danger.
Meanwhile, the team leader went to alert the local marine rescue team, which dispatched six boats that rescued the two boys.
The six foreigners were lauded by local people as "foreign Lei Feng" — likening them to a late People's Liberation Army soldier renowned for helping those in need.