Entrepreneur builds bright future for Himalayan home
By Palden Nyima and Daqiong in Lhasa | China Daily | Updated: 2018-07-21 00:17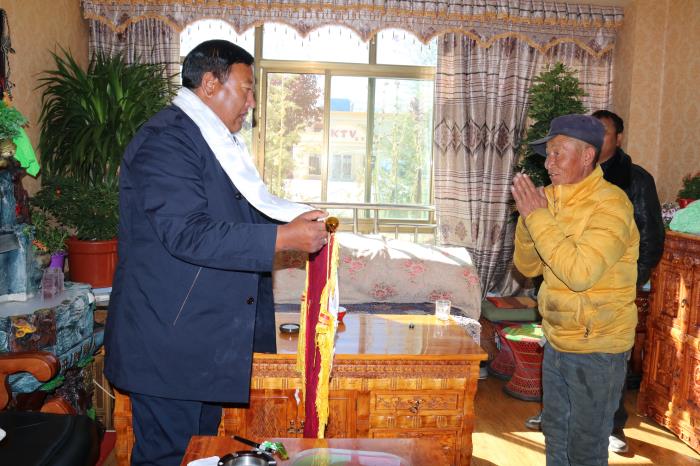 Most people in the Tibet autonomous region's Lhunze county know "Dak" Padruk; not just because he is a successful businessman, but for his warmheartedness and generosity.
He has helped many people in Drago village live a better life.
The village, where Padruk was born in 1966, sits at the southern foot of the Himalayas, where steep slopes and rugged paths make access difficult. The villagers are farmers living in remote valleys.
His family was poor when he was a child. After finishing junior middle school, he began to find part-time jobs. For years, he worked as a porter and shop assistant in Lhasa, the regional capital, and Shigatse.
"Working for other people couldn't make me much money or benefit others, so I set up a small farming construction company in Drago in 1997 with some other villagers," Padruk said.
He was renowned for working hard when he was a young man, leading villagers to nickname him Dak — Tibetan for tiger — which means "a man who works like a tiger".
The construction company grew over the decades. When it started it had just over 30 employees, but today it has 650.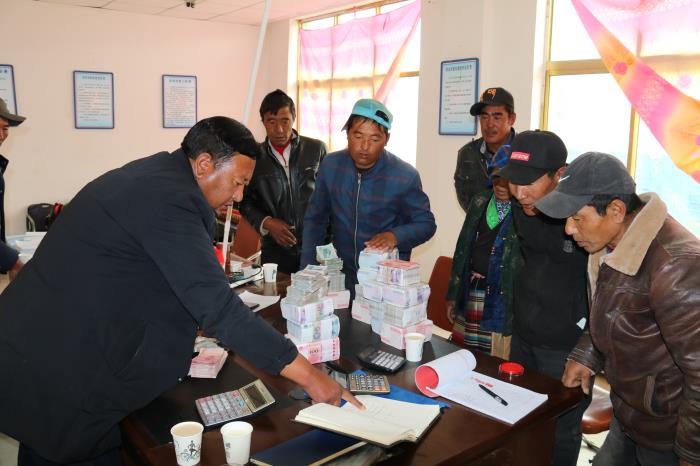 Padruk now owns three companies: in construction, vegetable farming and vegetable sales. He employs 180 people from 60 households in Drago, which has a total population of 597. The average salary of Padruk's employees is above 3,500 yuan ($540).
Workers from 25 of the village's most impoverished families have stable jobs in his companies, with salaries between 3,000 and 4,000 yuan.
"I also allow villagers working in my companies to do their farming work when required, so they don't need to worry about it," he said.
Padruk, 52, joined the Communist Party of China in 2005 and supports many impoverished residents in the village.
Two villagers, Palden Gelek and Sonam Tenzin, have moved into better houses thanks to his financial support.
"He is really a good man, he built a new house for me, and he always supports me with my medical expenses," Palden Gelek said. "My family condition has become better and better thanks to his help."
Padruk said the support of the Party and local government has been the driving force behind his success.
"From a poor villager to a Party member who can help many villagers, I have always benefited from the Party and government," he said. "I've gained all the achievements thanks to good policies and substantial support, and I enjoy better living conditions."
Not content with supporting villagers through his companies, he applied to the local poverty alleviation office to donate cash and materials.
On the county's Poverty Alleviation Day in 2015, Padruk donated 1.5 million yuan in cash, and over the years he has donated more than 6.55 million yuan in material support.
More than 1 million yuan in total has gone toward helping retirees and road maintenance workers, and more than 1.5 million yuan has been donated as education grants.
"I'm doing OK, but many more people need my help," Padruk said. "I will not retire until all the impoverished villagers are lifted out of poverty."
Contact the writers at palden_nyima@chinadaily.com.cn