Tropical storm Ampil to hit Zhejiang, Jiangsu
By HOU LIQIANG | China Daily | Updated: 2018-07-21 09:15
Winds of up to 108 km/h will bring large amounts of rain this weekend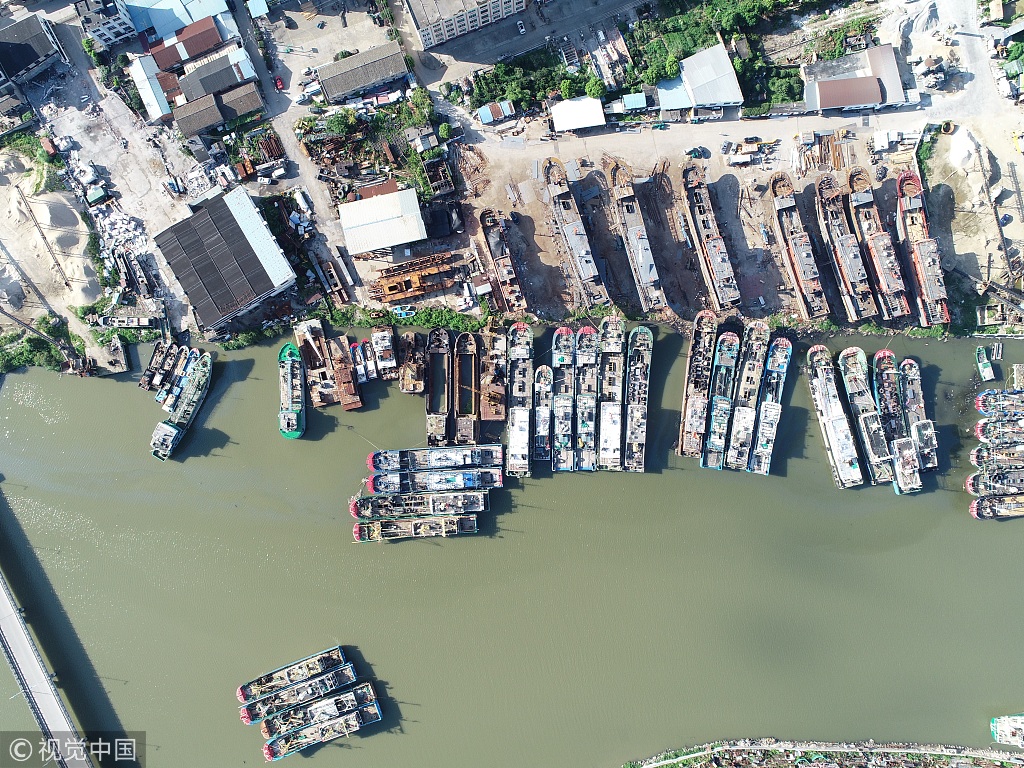 Severe tropical storm Ampil is expected to land in East China between Saturday night and Sunday morning, partly halting the lingering scorching temperature that has plagued about one-fifth of the country, but increasing the risk of flood in already rainy North and Northeast China.
With gales of 90 to 108 kilometers per hour in its eye, the cyclone will land between Wenling, Zhejiang province, and Qidong, Jiangsu province, according to the National Meteorological Center.
On Friday morning, the center upgraded its alert for the cyclone to yellow, the second-lowest in China's four-tier warning system.
Ampil, moving at 25 to 30 kilometers per hour on Friday, will enter the East China Sea on Saturday and will bring rainfall to a very large area, said Dong Lin, chief forecaster of the center.
Torrential rain with precipitation of 25 to 35 centimeters is expected to strike six provincial regions, including Anhui, Shandong and Hebei provinces and Shanghai, as the tropical storm moves northwest, weakening gradually, she said, adding that hourly precipitation will be up to 60 millimeters.
She also said it's very possible that a weakened Ampil will move into North and Northeast China, worsening the flood control situation there.
As of 2 pm on Thursday, almost 1.7 million square kilometers of the country's territory were plagued by temperatures of 35 C or higher, according to the national observatory.
The observatory renewed its yellow alert for heat wave on Friday. People in some areas in Shaanxi, Shandong, Henan, Anhui, Hubei, Hunan, Jiangxi and Sichuan provinces, the Xinjiang Uygur autonomous region and Chongqing were expected to see temperatures of 37 to 39 C.
Many people have joked that they are enjoying a sauna as the heat wave this time comes with high humidity.
"I couldn't bear the weather in Beijing anymore," noted a netizen on Sina Weibo on Friday, as the intermittent rains that started on Sunday halted.
"It feels like I am taking a hot shower when I am in the wind," the netizen added.
Sun Jun, chief forecaster with the observatory, said the strong subtropical high, which is located further north this year, is to blame for the wide-ranging high temperatures.
Scorched by the high temperature, accumulated water from persistent rains evaporates, making it feel like "it is heating water", noted another chief forecaster, Ma Xuekuan.
China News Service contributed to this story.