Guangdong police detain 6,000 in fraud crackdown
By ZHENG CAIXIONG | China Daily | Updated: 2018-07-21 09:19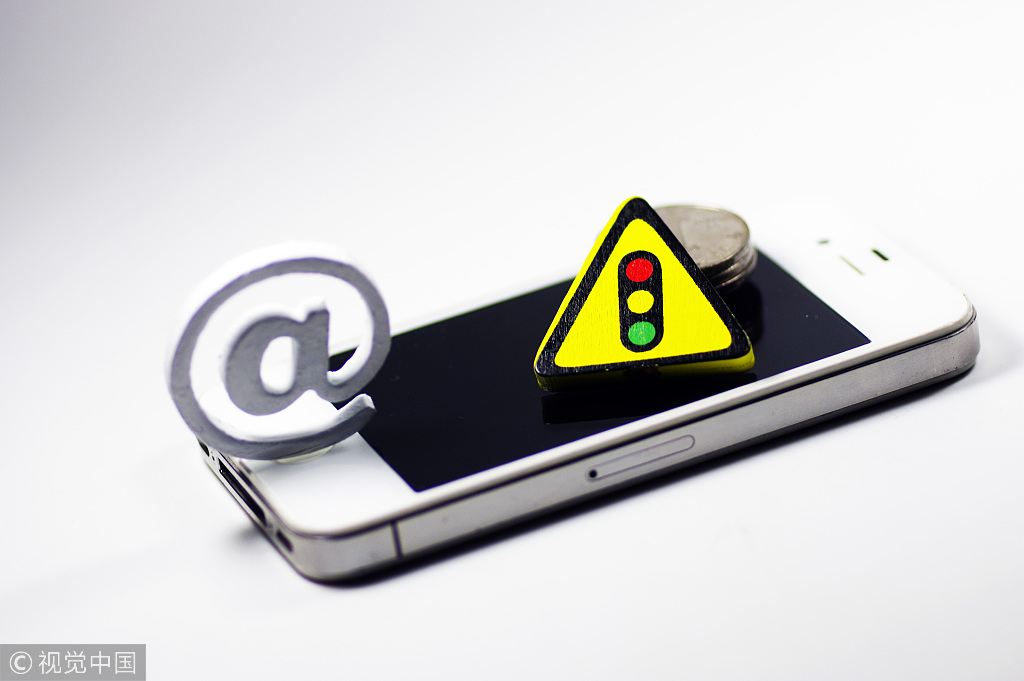 Police across Guangdong province have detained 6,020 suspected telephone fraudsters after cracking 10,230 cases involving telephone fraud and related online crime in the first six months of the year.
The figures represent a year-on-year increase of 37.2 percent and 17.3 percent respectively, according to Liang Ruiguo, political commissar of the Criminal Investigation Bureau with the Guangdong Provincial Department of Public Security.
"The economic losses for the telephone fraud victims is estimated to have been more than 413 million yuan ($63.5 million) from January to June," Liang told a news conference in Guangzhou on Wednesday.
"Meanwhile, police successfully helped prevent more than 150,000 other people from becoming victims of telephone fraud and other online crime, helping them avoid economic losses of more than 2 billion yuan," Liang said.
Police have shut down more than 80,000 telephone numbers suspected of being used for telephone fraud, Liang said.
"Police urge people not to transfer any money to designated bank accounts provided by people they do not know," Liang said.
"Fraudsters seize every opportunity to con their victims, and people should improve their awareness to guard against being taken in by scams," he said.
The crackdown in the first half of the year has dealt a heavy blow to telephone fraud in the southern province, one of the country's economic powerhouses, Liang said.
He hinted more special campaigns will be launched in cooperation with relevant departments and companies, including banks and telecommunication companies, to focus on fighting telephone fraud and other online crime.
Liang promised more new measures, equipment and technologies will be introduced to combat online and telecom fraud as criminals upgrade their methods to target victims.
Huang Yingqi, a Guangzhou white collar worker, has also called for more effective and concrete measures to be taken to fight the crimes.
"Telephone fraud and other online crime have become active in Guangdong, and many of my friends and neighbors have been defrauded or encountered online and telephone fraud in recent months," she said.