Daredevils set up tents on 2,000-meter-high cliff
By Qi Xin in Zhengzhou, Henan | chinadaily.com.cn | Updated: 2018-07-24 19:23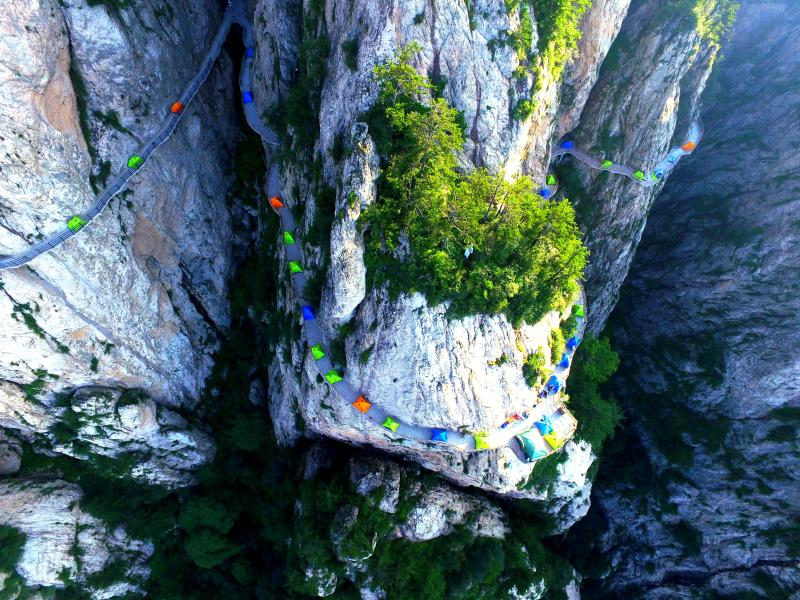 Backpackers erected tents along a plank road that hugs Laojun Mountain in Luoyang city, Central China's Henan province.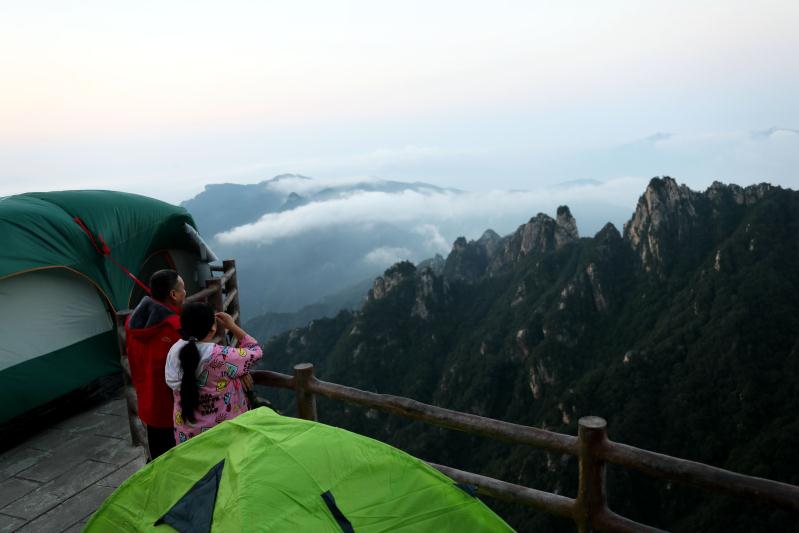 They slept and perched in their tents on a 2,000-meter-high cliff in the mountain.
However, the spine-tingling campsite rewarded them with breathtaking views of the sea of clouds that fills up the valley below like an expanse of water.