Typhoon Ampil wreaks havoc in China
Xinhua | Updated: 2018-07-24 21:21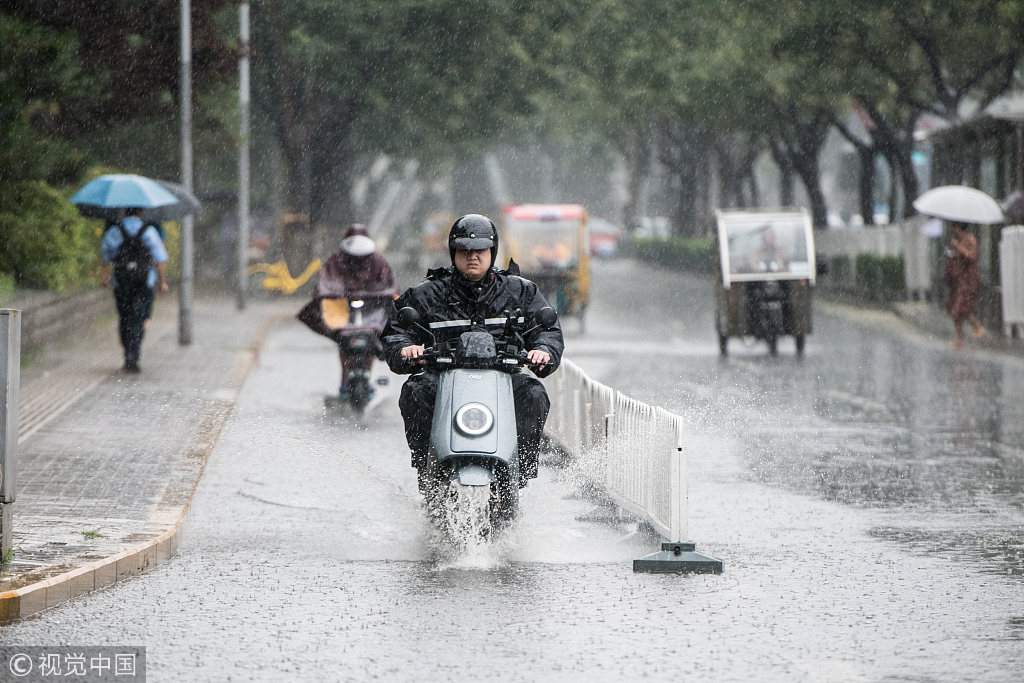 BEIJING - Typhoon Ampil, the 10th this year, is wreaking havoc in China, as it continues to move northeast after making landfall in Shanghai.
More than 260,000 people and over 31,600 hectares of crops in East China's Shandong province have been affected by torrential rain triggered by Ampil since the tropical storm hit the province Monday noon.
Direct economic losses in the province were estimated at 116 million yuan ($17 million), according to the provincial civil affairs department.
The department said that as of 8 am Tuesday, one person was killed and 134 residents had been evacuated and relocated to safer places.
The rain has currently stopped in Shandong, and rescue and relief operations have been launched across the province.
Tianjin municipality saw heavy rain from Monday night until Tuesday afternoon, with maximum rainfall reaching 237 millimeters in the downtown area.
The municipal meteorological observatory issued a blue alert for typhoon and storms Monday noon, but upgraded the alert to orange at around Tuesday noon.
Heavy precipitation has led to severe flooding on several road sections. By 10 am Tuesday, 19 flights had been canceled and 30 delayed at Tianjin Binhai International Airport.
Two women and an infant who were trapped in a house in Tianjin were rescued and relocated by local police Tuesday morning.
The meteorological observatory of Northeast China's Liaoning province said that Ampil was now moving northeast at a speed up to 30 kilometers per hour, and most areas of the province would experience precipitation on Tuesday and Wednesday.
Liaoning has issued a blue alert for rainstorms and a yellow alert for natural disasters.
The provincial meteorological observatory has warned people living in western Liaoning to avoid outdoor activity and make precautions against mudslides and landslides.