Xinjiang building facilities for recreational vehicle camping
By MAO WEIHUA/CHENG SI | China Daily | Updated: 2018-07-25 07:27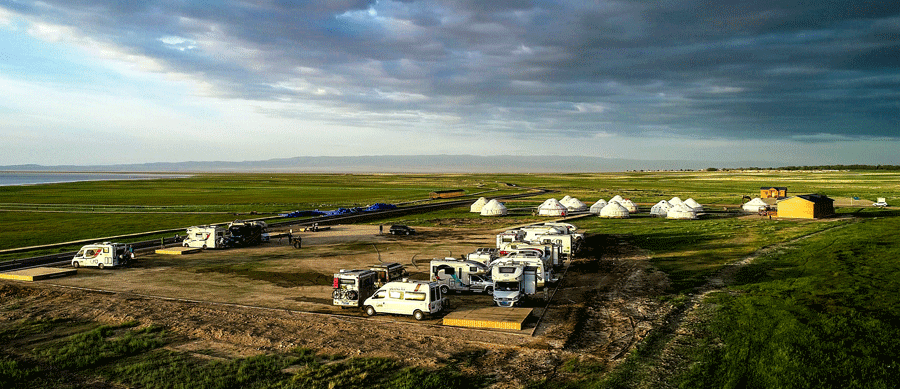 Authorities are investing billions of yuan to build infrastructure for recreational vehicles across the Xinjiang Uygur autonomous region, hoping to attract more tourists to China's northwest on self-guided tours.
A total of 3.4 billion yuan ($500 million) will be spent to build 77 RV camping sites in next two years, said Gul Ablim, deputy director of the region's Tourism Development Commission.
Ten campsites have been set up and 30 more are under construction, with over 1 billion yuan invested, she said.
When all sites are completed, RV tourists will be able to easily access campsites across the region with basic facilities such as electricity and water, she added.
RV tourism has been gaining popularity in China. There are about 69,000 RVs in China, about 21,000 of them purchased last year, according to the region's tourism association.
Xinjiang is an appealing destination for self-guided travelers, as it has the largest number of tourist attractions in China-nearly 1,100-across its vast and diverse landscape, according to Li Pu, activity department director of the region's tourism association.
Last year, some 140 RVs arrived in Xinjiang but had parking problems near many tourism destinations, which do not allow RV drivers to camp in their parking lots at peak times.
They also had trouble finding electricity charging poles or a water supply, he said.
To prevent such problems from discouraging tourists, the region's tourism association organized an event for RV enthusiasts this year. It designed a route for RV drivers that will link 48 counties in Xinjiang, and arranged 200 stops along the routes to help them refill and recharge.
"At each site, usually near visitor centers and farm homestays, there will be three to eight water and electricity charging locations for RVs," Li said.
Tourists who register for the event, which is free, will get priority in using the facilities for RVs. About 200 RVs have registered to participate.
About 1,000 RVs are expected to take part between mid-June and mid-October, he said.
Registration is open till Aug 15. The first group of 25 RVs have arrived in Xinjiang from 12 provinces.
Chen Lan, a participant from Chengdu, Sichuan province, said, "After the RV trip is over, I plan to invite several friends and stay in Xinjiang for another month."