Head of charity confesses to sexual assaults
By Li Lei and Shi Ruipeng | China Daily | Updated: 2018-07-25 07:51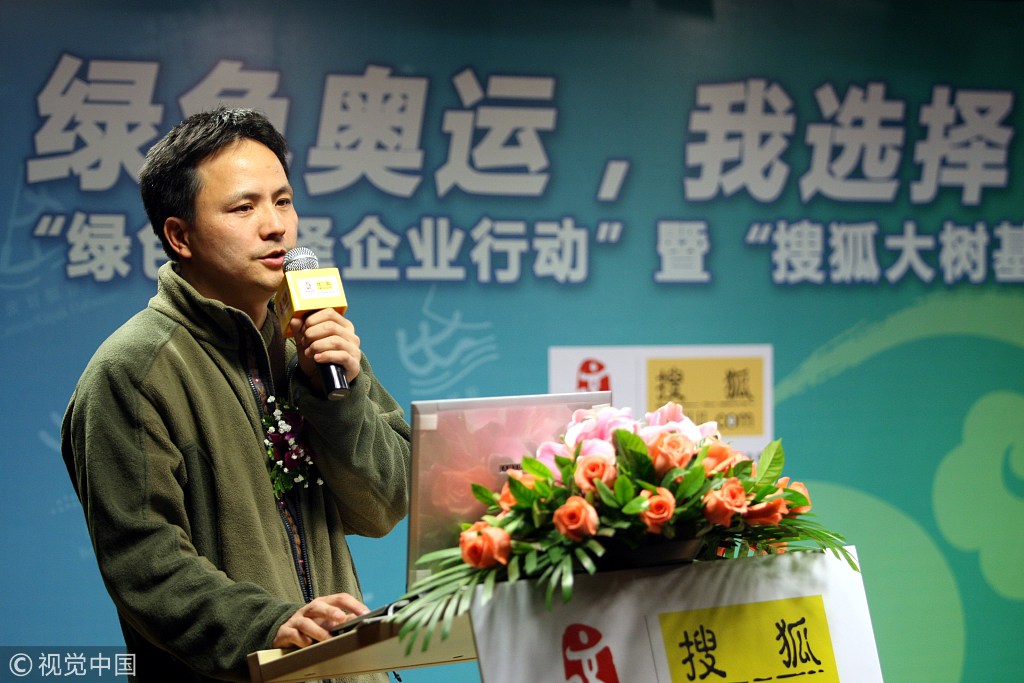 Environmental activist Feng Yongfeng has become the second high-profile charity chief to confess publicly this week to sexually assaulting women.
Feng, the founder of the Beijing Fengtai Origin Enthusiast Environment Research Center, released a statement online on Tuesday admitting he had harassed three women in charity circles since October while "under the influence of alcohol".
"Harassment is impossible when I am awake, but alcohol sometimes destroys my bottom line and leads me to harm women," said Feng, who also works for Guangming Daily, a national newspaper.
The statement was released via the WeChat account of Environmental Activists, another NGO founded by Feng, but it was deleted shortly after it appeared.
A screenshot of the statement showed the 47-year-old felt sorry for his deeds and had stepped down from managing the organizations. He also apologized to all the women involved and pledged he would not repeat the offenses.
The Fengtai research center promotes awareness of environmental protection and animal welfare. The Ai You Foundation, which provides financial support for the center, said on Tuesday that it had severed all ties with the center.
Feng's confessions came after an anonymous letter was released late on Monday accusing someone identified as "Xiaozhang" (headmaster) of raping and otherwise harassing female colleagues.
Although Feng was not named in it, he was believed by many to be the target. The letter said Xiaozhang's victims worked for several charitable organizations, including the well-known Narada Foundation.
Feng said in his since-deleted statement that he believed the author of the letter was an environmentalist in Nantong, Jiangsu province, who received support from Environmental Activists between May 2015 and June 2018.
Feng's confession came just 24 hours after a similar one by Lei Chuang, founder of Yi You Charity, which addresses discrimination against people with hepatitis B. Lei confessed to perpetrating sexual abuse three years ago and announced he would quit as head of the NGO.
His statement came after an anonymous article was posted online on Monday by a person claiming to be a woman whom Lei had sexually abused after a charity hike.
A charitable industry insider who asked not to be named said people working for charities should draw lessons from the two cases and strengthen oversight to prevent similar offenses.
"Charitable organizations have the trait of being ruled by people, and this is a problem all people in the industry should face," she said.
But she noted that sexual assaults are not exclusive to charitable organizations; therefore, there's no need for demonizing charity workers.
Contact the writers at lilei@chinadaily.com.cn