Free lunch warms heart of sanitary workers
By Ma Chi | chinadaily.com.cn | Updated: 2018-07-25 14:11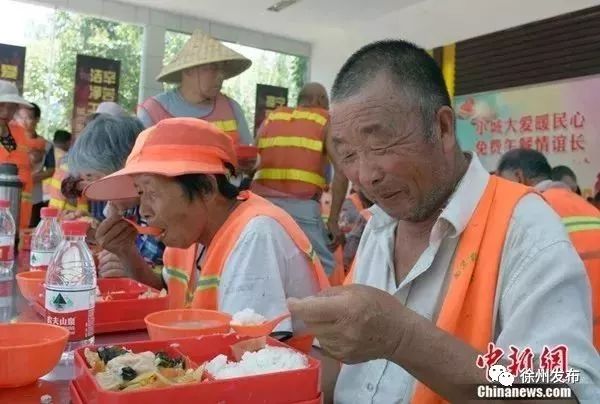 Suining county was reeling under scorching heat as temperature rose to 37 C on July 20. Zhu Peiduan, a sanitary worker, walked into an air-conditioned cafeteria in Wenxue Road to enjoy free lunch.
The meal comprised of a bowl of rice, toufu and meat slices as well as fried cabbage and a seaweed soup with egg.
Zhu, who does not want to live off his four adult children, began working as a sanitary worker three years ago.
"I have been eating free lunch for the past year," said the 65-year-old with a smile on face. He said the cafeteria also provides a chance for the sanitary workers working in different locations to get together and have a chat.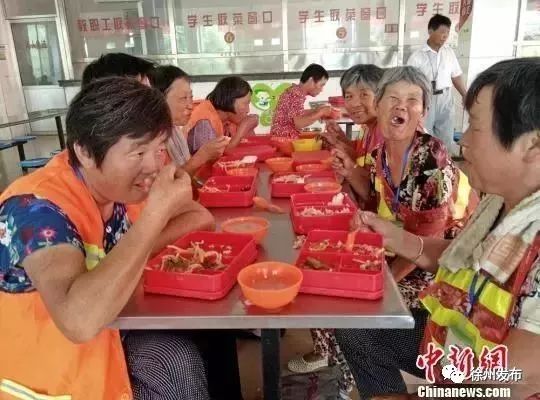 This cafeteria is one of the 24 free lunch centers in the Suining county in Xuzhou, East China's Jiangsu province. These centers, with a size from 20 square meters to 100 sq m, are equipped with dining table as well as water dispenser.
Since July 19 last year, the urban management bureau of Suining lunched Volunteer Association for Caring Sanitary Workers and started providing free meal to sanitary workers in the city.
"Sanitary workers often get up early and work until late hours to keep the city clean. Sometimes they drink cold water when thirsty and eat solid food when hungry. They deserve our respect and care," said Wang Weiwei, who is in charge of the volunteer association.
"As sanitary workers often are elderly and earn low wage and live far away from the place they work, many of them have no access to a decent lunch," said Wang.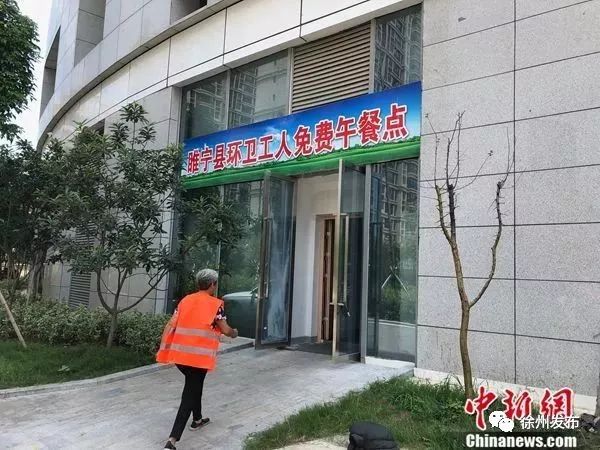 Now, around 1,000 sanitary workers have free lunch at the 24 cafeterias in the city every day. The premises of the dining room are provided by companies and institutions free of charge. And the expense of each meal of five yuan ($0.73) is funded through donations.
To provide sustainable funding for the meal, the city's urban management bureau also set up more than 70 kiosks in the city and used the franchise fees to fund the free lunch.
Xie Guanglian, 68, and Wang Debin, 69, do not waste even a single grain of rice each time they eat at the center.
"The food is donated to us from good-hearted people we don't' even know, so we should not waste it," said Xie.