Family's organ donation decision to save three lives
By Feng Zhiwei in Changsha | chinadaily.com.cn | Updated: 2018-07-27 15:45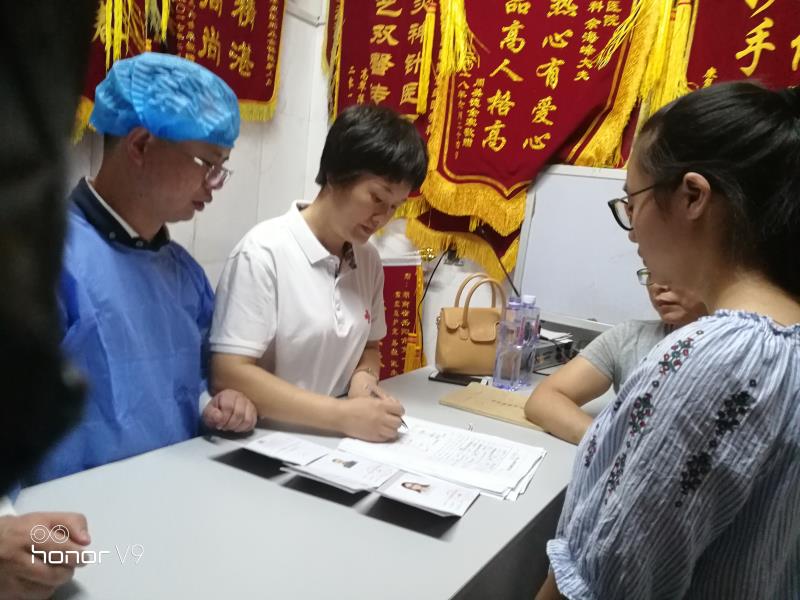 Three lives could be saved thanks to a family's decision to donate the organs of a man who died from a cerebral hemorrhage on July 21.
At 9:12 am on July 24, doctors from the First People's Hospital of Yueyang, in Central China's Hunan province, removed Huang Yuehua's kidneys and liver after bowing to his body. The 43-year-old had operated an express delivery business in Yueyang.
"He has donated two kidneys and one liver. Now we are sending these organs to patients who need them, which can save three lives," said Tang Xin, a doctor at the hospital's intensive care unit.
The Red Cross organ coordinator in Yueyang, Yin Chan, said, "Organs have been taken out, and they are on the road to save others' lives."
After communicating with Yin, Huang's family signed the registration form for human organ donation, as they hoped his life would be extended to others.
"My husband was a very kind man and he had donated blood many times," Huang's wife, Ouyang Jinhua, said. "He was friendly to his colleagues and family. He also scrimped and scraped to save money for charity.
"We do this in the hope that other families will not feel the same pain as us. Although my husband is no longer with us, his life will continue in others."
Yang Zekun contributed to this story