Railway line resumes service after 16-day disruption
Xinhua | Updated: 2018-07-29 08:51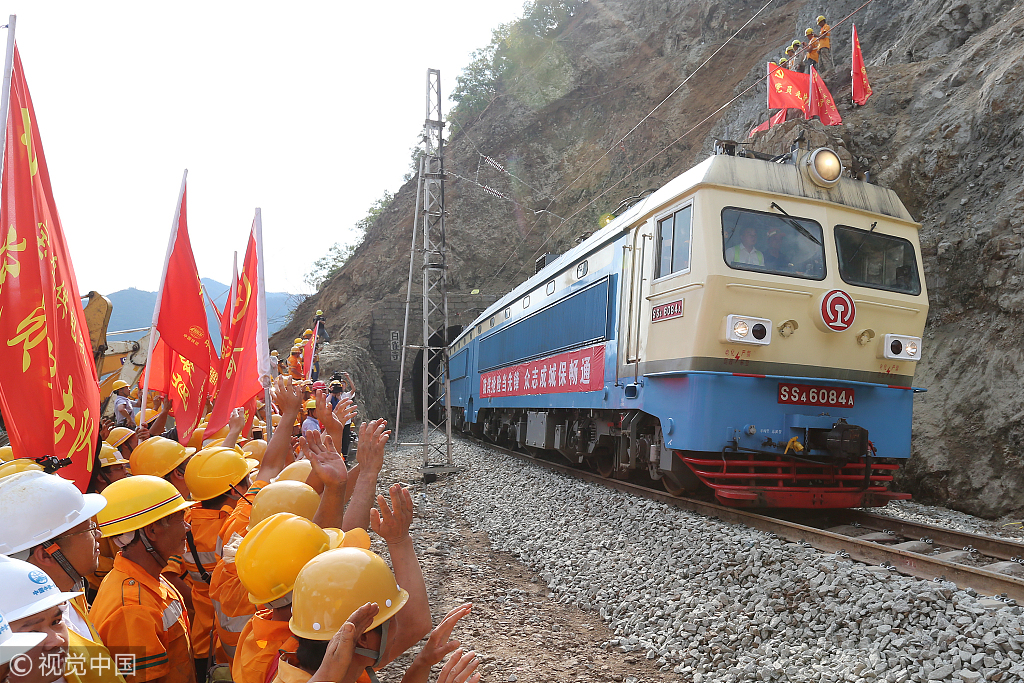 XI'AN -- A railway line in western China resumed operation Saturday, 16 days after rain-triggered landslides disrupted its service.
The Baoji-Chengdu railway line resumed full service at 5 pm, according to China Railway Xi'an Group Co, Ltd.
A section of the line in Shaanxi Province was blocked after several landslides brought 75,000 cubic meters of dirt and rocks to bury the tracks on June 12 and 13.
More than 1,100 workers with the help of 60 rescue vehicles were involved in the clearing work.
"We will continue to beef up monitoring of the section due to frequent rains in the following days," said Yin Chaoyang of China Railway Xi'an Group Co., Ltd.
During the period, the group added more bullet trains on the Xi'an-Chengdu high-speed railway to reduce the impact on passenger flows.