Heat wave to continue in parts of China
Xinhua | Updated: 2018-07-29 14:58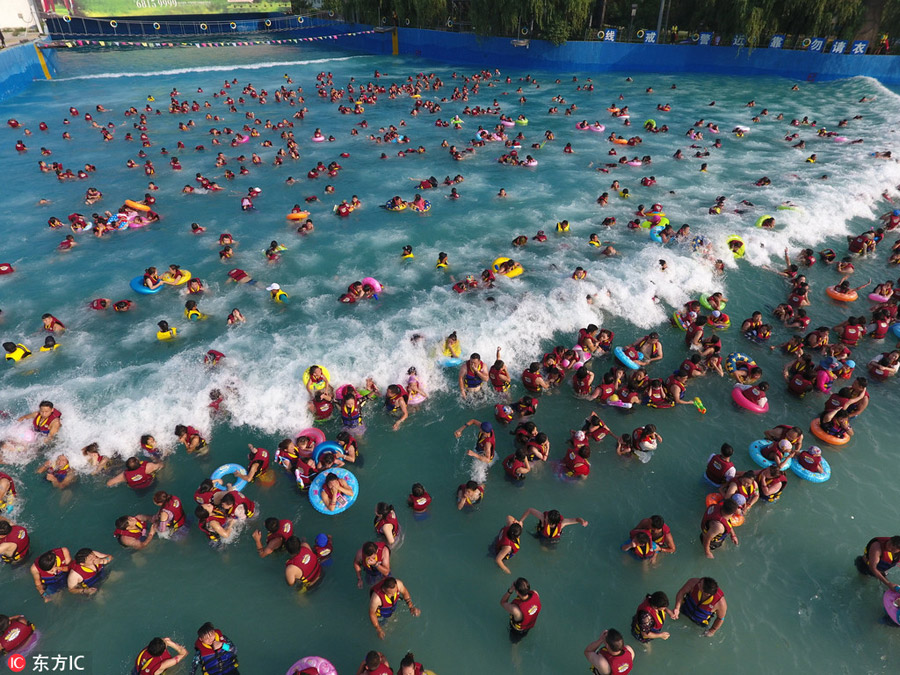 BEIJING -- China's meteorologists on Sunday renewed a yellow alert for high temperatures as a persistent heat wave continued to scorch some parts of China.
Vast areas of central and southern China, including Chongqing, Hubei and Fujian, will see temperatures ranging from 37 to 39 degrees Celsius, with some areas expected to suffer from temperatures above 40 degrees Celsius, the National Meteorological Center (NMC) said.
The NMC also warned of rising temperatures in the Turpan Basin of Northwest China's Xinjiang Uygur autonomous region and some areas in Northeast China's Liaoning and Jilin provinces.
The public should reduce outdoor activities, and local authorities should take precautions against fires that may be caused by excessive power loads, the center said.
China has a three-tier, color-coded warning system for heat waves, with red representing the most severe, followed by orange and yellow.