Discovering the charm of traditional hutong through Airbnb
By Xu Lin | China Daily | Updated: 2018-07-31 07:30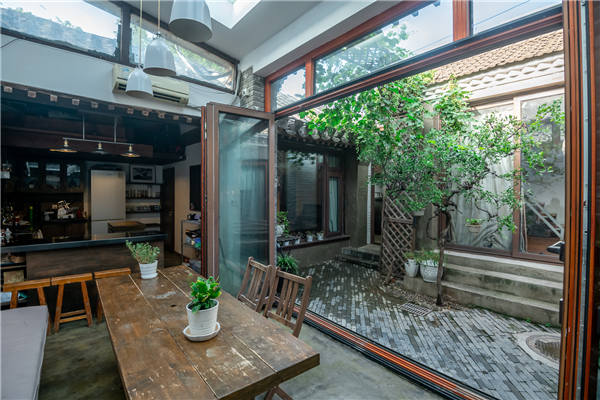 Many visitors to Beijing enjoy staying in traditional hutong (alleyways).
The neighborhoods, with narrow stairs, open courtyards and swooping eves hark to olden days at a time when the skyline increasingly sparkles with high rises.
This has inspired some residents like globetrotting documentary director Gu Yue to put his house on the globally popular short-stay homerental platform, Airbnb.
"Encountering different people is the best part of traveling," the 39-year-old Beijing native says.
"I can communicate with them and learn about their cultures. Being an Airbnb host enables me to have such experiences."
Gu moved to the United States at age 10 and returned 16 years later.
He resigned from GE Capital at age 24 and spent two years backpacking through 18 countries. Four years later, he hitch-hiked from Beijing across 13 countries with 88 drivers to meet his girlfriend in Berlin.
"Although I'm often traveling, I'm proud of Beijing's history and culture," he says.
"I want to promote these among visitors."
He recently renovated his rented courtyard home in the city's historical Gulou area, near the ancient Drum and Bell Towers.
The floors and water are heated. The residence has a kitchen and three bedrooms, each with a bathroom.
A skylight and French windows provide good lighting and views of his courtyard, in which a tree towers and grape vines slither up a trellis.
The interior is decorated with travel books and items from around the world, ranging from small African ornaments to a skirt from an ethnic group in Pakistan.
He rents out one bedroom when he's gone. His expat roommates and friends help guests, and he chats with visitors online if they like.
Gu joined Global Host Q&A, in which Airbnb CEO Brian Chesky answered questions from hosts, earlier this month. He's the first Chinese Airbnb host to attend the event, he says.