Rules proposed for hutong tourism
By Du Juan | China Daily | Updated: 2018-08-02 09:09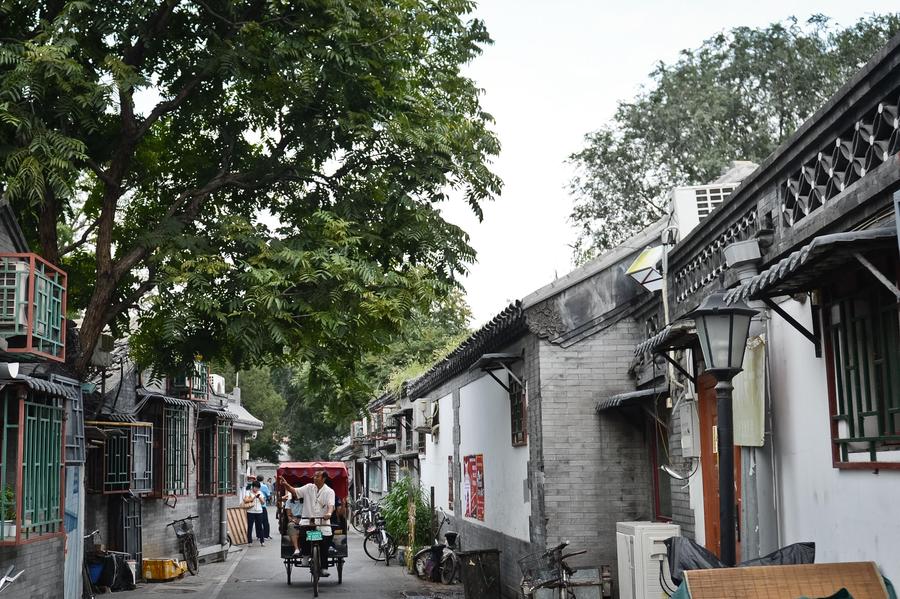 Companies that conduct tours of Beijing's classic alleys, or hutong, should only be allowed to take groups to lanes that display traditional culture or contain historical sites, according to a draft guideline from the city government.
The document, which was released on Friday by the Beijing Commission of Tourism Development and is open to public feedback until Aug 20, aims to standardize tourist services and ensure market order.
Along with limiting where tour groups can visit, the draft guideline also requires local authorities to install facilities and signs to help foreign tourists and people with disabilities.
Road signs and introductions to relics and historical structures should be provided in both Chinese and English, while maps of the hutong network should be placed along popular tourist routes, it said.
The guideline said district governments will need to establish administrative organizations to manage the alleys in their areas, as well as provide detailed service standards for tour companies to follow. Local authorities will be responsible for funding and staffing these organizations, it said.
Beijing hutong tours have been popular for decades, as the capital has a long history. However, authorities have seen a trend of unlicensed guides promising cheap tours but then hitting customers with exorbitant extra charges.
According to a report by China Central Television, tourists were found to have paid 180 yuan ($26) for a 20-minute tour of Shichahai, a central scenic spot with lakes and many hutong. With a regulated agency, the same tour would cost only 30 yuan and include better services and more detailed explanations of the ancient structures on the route.
Residents living in or around Beijing's most popular hutong have long complained of large crowds, especially on weekends.
Ding Zhe, 49, lives in an alley off Nanluoguxiang, a popular hutong in Dongcheng district. He said his daily life is affected because the place is always crowded with noisy tourists.
For safety, the draft guideline said hutong should not be able to accept more people than they can handle, and that tours should not disturb local life.
Hutong that are open during the night should be equipped with sufficient lights and emergency power supplies in public areas, it said, adding that each hutong should have at least two entry or exit points.
For hutong longer than 1 kilometer, parking for cars and bikes should be placed at entrances, while special walkways and other facilities should be installed to ensure access by people with disabilities.
All the toilets in businesses along the hutong should be open to tourists for free, and tour guides are required to provide services in more than one foreign language, the guideline said.
The rules have been welcomed by tour companies, as they see the standard as an upgrade in quality.
"Tourists nowadays are no longer satisfied with the memory of 'been there, done that', but are looking for higher quality and personalized experiences," said Zhang Guodong, a publicity official at online travel agency ly.com.
"The standards will help improve the infrastructure in hutong, and we are looking forward to the rules taking effect."
According to a report by CP Research, a market analysis consultancy, it's important to regulate the responsibilities of different government departments for hutong tourism development.
"To deeply make use of hutong resources and develop innovative ways to let the tourists experience hutong life are core for future tours," the report said.