Major websites targeted for vulgar content
By CHENG YUEZHU | China Daily | Updated: 2018-08-03 07:36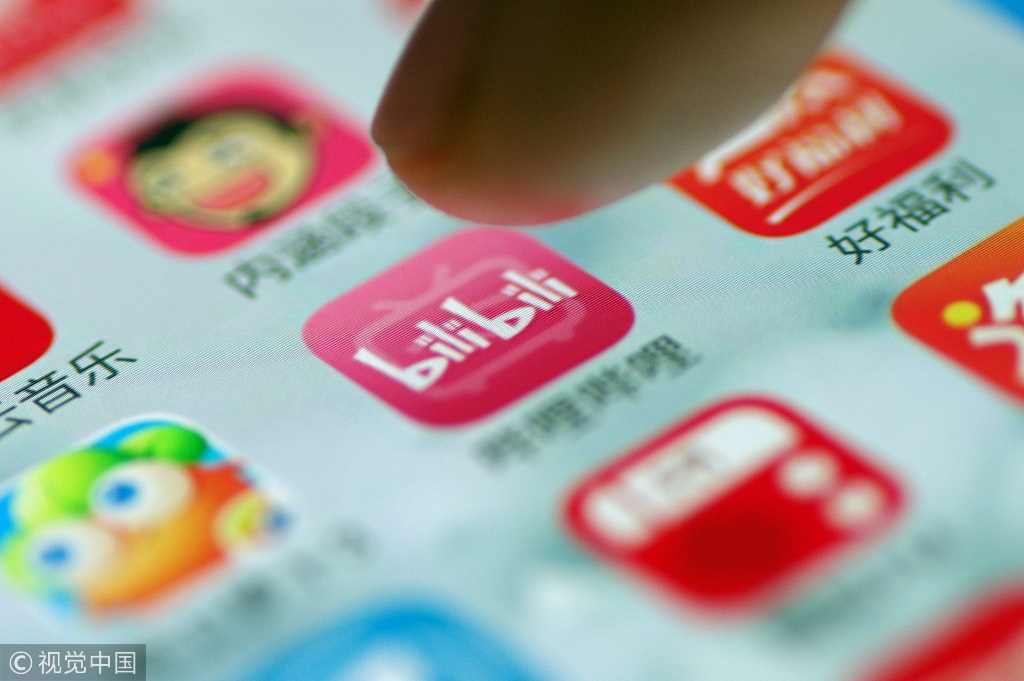 To better regulate the internet and online operators, the Ministry of Culture and Tourism has begun monitoring more closely the activities of online animation and music streaming providers.
An upcoming investigation will target 27 major video and music streaming websites, including Bilibili, an anime-centered video streaming platform widely accessed by teens; Kuaikan, a digital publishing platform for comic strips; and Douyin, a short video streaming app.
On July 20, China Central Television criticized animation video websites, digital comic sites and anime-related WeChat official accounts for hosting vulgar and pornographic content. Calling out Bilibili by name, the CCTV report criticized the site for scantily clad characters, sexually suggestive images and even incestuous content found in some of its animated series, with a few even being recommended as editors' picks.
Following the report's accusations, law enforcement teams acting under the authority of the ministry targeted online operators in Beijing and Shanghai, launched a crackdown on illegal operations of Shanghai Kuanyu Digital Technology Co Ltd, the company behind Bilibili, and Kuaikan World (Beijing) Technology Co Ltd, the company behind the comic strip platform.
The ministry ordered 11 major online animation platforms to reinforce self-censorship via inspections of their content and to clean up offensive products. So far, 977 videos and 167 comic series have been withdrawn.
Sanctions also target music streaming platforms that provide illegal content, including songs glorifying fascism and militarism.
The MCT has instructed relevant law enforcement departments in Beijing, as well as Zhejiang and Guangdong provinces, to keep a record of ongoing cases and implement administrative penalties where warranted.
In the meantime, 18 major music streaming sites have reportedly begun self-censorship operations. Content suspected of being in violation of laws and regulations has been taken down, including 4,664 songs, more than 100,000 videos, 891 playlists, 4,300 user comments and over 4,500 user profiles.
He Yun'ao, a professor at Nanjing University and a member of the National Committee of the Chinese People's Political Consultative Conference, said: "The cultural market essentially serves the spiritual pursuit of humans and the development of civilization. Therefore, online companies in the cultural sphere should prioritize social benefits over economic interests."
The ministry said that in order to further strengthen supervision over the internet, a centralized and comprehensive investigation into the 27 targeted companies will soon be conducted.
If illegal products are found-including obscene, pornographic, morally indefensible and violence-or crime-inducing content-the ministry will impose penalties and publish the results.