Veteran Hong Kong pop star finally ready to show L.O.V.E.
By Chen Nan | China Daily | Updated: 2018-08-11 10:03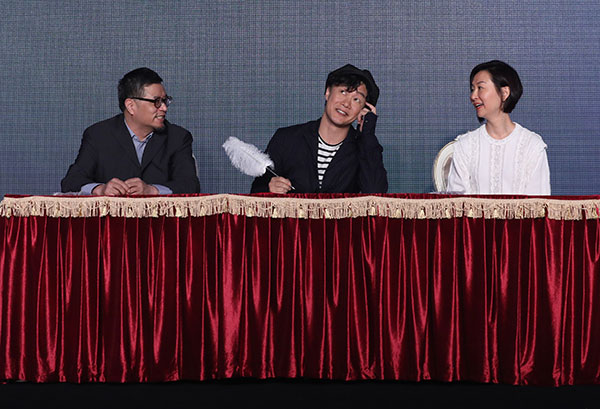 On stage, he was delivering shows with enthusiasm and zeal, but after the two-year-long tour, he felt empty.
"After the tour, I didn't know what to do. I spent a week in London and I was supposed to record the album. However, I found myself doing nothing at home but watching videos of my previous concerts," recalled Chan. "I was not in the right mood for another new album then.
"I started going to the gym and taking jobs, such as coaching or judging on some singing competition TV shows. Gradually, I recovered," Chan said.
Born in Hong Kong, he graduated from Kingston University with a degree in architecture and later trained in vocals at the Royal Academy of Music in UK, the 44-year-old kicked off his music career after winning a singing competition in Hong Kong in 1995.
At that time, he was considered as one of the biggest new stars, regularly compared to Canto-pop icon, Jacky Cheung.
"I can still remember how nervous I was when I performed at that singing competition," Chan said. "My hands were tight. My shoulders were tight. I thought winning it was the end, but it was just a beginning."
However, his musical path was not always smooth, despite the fame and recognition from both his fans and critics.
Chan felt frustrated when his former record company asked him to sing love ballads, following the same music styles as those performed by Cheung.
He also remembers that he had high expectations of winning the Album of the Year award at the Jade Solid Gold Best Ten Music Awards Presentation, one of the biggest annual pop music awards in Hong Kong, with his Cantonese album U87 released in 2005.
However, it wasn't to be.
"You could see how embarrassed I was on the screen, then, but now, I am over 40 years old and I consider my career differently," Can concluded, "music brings me lots of fun. I enjoy it."