Northeastern part of China suffers from drought
Xinhua | Updated: 2018-08-11 12:46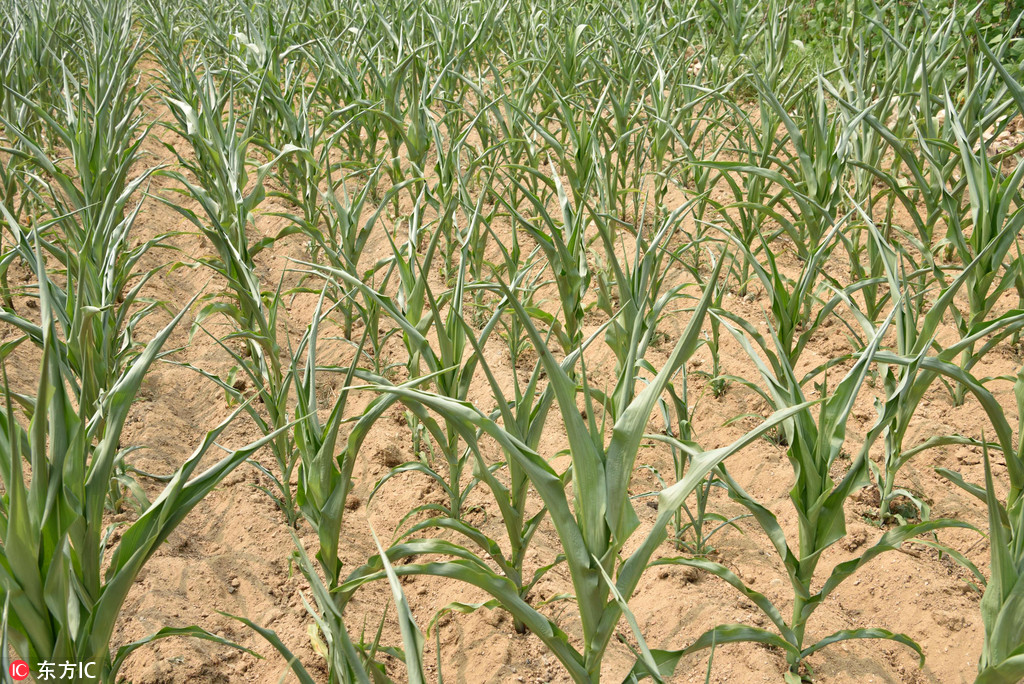 SHENYANG - Lack of rainfall and heatwaves have left China's Liaoning Province in drought, threatening the growth of crops in the region.
More than 1 million hectares of crops have been affected by the drought and some 11,000 residents in the province face a shortage of drinking water, according to the provincial flood control and drought relief headquarters.
Water resource authorities have sent eight teams to fight against the drought, mobilizing pumps, delivering water with vehicles and irrigating crops. Weather departments are also considering artificial rainfall enhancement.
Precipitation this year dropped by 40 percent compared with the same period of previous years in the province.
Liaoning is located in northeast China, one of the coolest areas in the country. However, it has been hit by persistent heat this summer, with many parts experiencing record high temperatures.
On Aug. 2, the provincial capital of Shenyang experienced its hottest day since 1951 as the temperature reached 38.4 degrees Celsius.