Firms to take stars' pay down to earth
By WANG KAIHAO | China Daily | Updated: 2018-08-13 07:39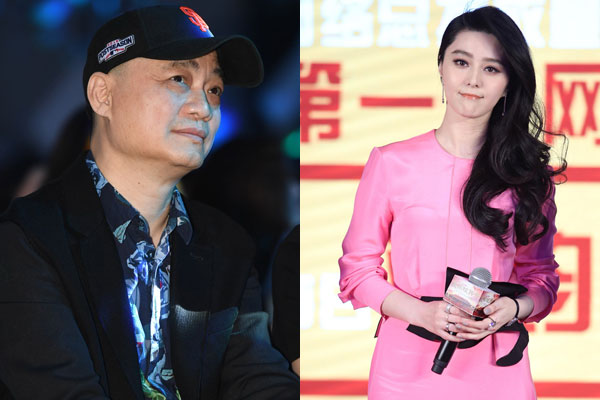 Nine major Chinese production companies of films and TV series released a joint statement on Saturday saying no to so-called "sky-high payments" for actors.
According to the statement, financial remuneration for actors cannot exceed 40 percent of the overall budget of any of their future productions. Lead actors can only earn 70 percent of the cast's total pay, the statement added.
The companies also set salary caps demanding that an actor can get paid 50 million yuan ($7.3 million, including taxes) at most for an entire TV series, and 1 million yuan tops for each TV series episode.
The campaign was led by China's three largest online media streaming platforms: iQiyi, Youku, and Tencent.
The other six are Daylight Entertainment, Huace Group, Linmon Pictures, Ciwen Media, Youhug Media and New Classics Media.
The move follows a recent joint announcement by several national-level government bodies, including the Ministry of Culture and Tourism, the State Administration of Taxation and the China Film Administration, which all urged the film and TV industry to deal with chaotic situations including exorbitant celebrity pay and tax evasion.
Actors must pay their own tax obligations rather than production companies bearing the burden, and one's pay cannot exceed 50 million yuan for a TV series no matter how many episodes are filmed, China Daily learned in a further written explanation.
"The cap is rationally set and due to the actors' actual contributions," the explanation added.
"It will take effect immediately after being released ... for the sake of a healthy industry environment."
The measure also comes on the heels of a widely publicized legal issue involving famous Chinese actress Fan Bingbing.
In May, former TV host Cui Yongyuan posted a contract on his social network account indicating that the actress was paid 60 million yuan for working on a film set for only four days, and she signed a secret agreement to avoid paying taxes as the contract showed she earned only 10 million yuan.
Though Cui later refused to confirm that the contract belonged to any specific individual, he also pointed out such misbehavior is common in the industry.
This incident stirred widespread online discussion and heated public debate.
Tax authorities of Jiangsu province, where Fan's studio is based, also investigated her contract.
"A booming film and TV industry cannot benefit only a few people," said Rao Shuguang, secretary-general of the China Film Association. "A new and fairer (system) needs to be built."
He described the status quo of the industry as "everyone works as laborers for the stars".
"In China, many employees in the industry who have devoted much to the visual arts are not as respected, such as screenwriters," he said.
"When regulating stars' payment arrangements, we also need to improve others' salaries as well."
He said similar industry regulations are common in other countries' film industries including France and the Republic of Korea.
"It's also a way to make sure that enough money is used to improve content quality," Rao said.
"Creators of films and TV episodes can thus focus more on their ideas rather than always facing tightening budgets."
Nevertheless, some people also fear the measure's impact will be limited. For example, Huayi Brothers Media, with which Fan is associated, has neither joined the campaign nor released any public comment on the issue.
A report by Beijing News on Sunday, citing an anonymous "business insider", said there are no more than 50 actors in China who can earn 1 million yuan from one TV series episode.
Many actors can earn much more via advertisements or variety shows.
"After all, the statement only involves nine enterprises and is not compulsory," said Rao. "However, they've set a good example for others to follow. Such communication will finally urge the industry association to draft rules in more scientific ways."